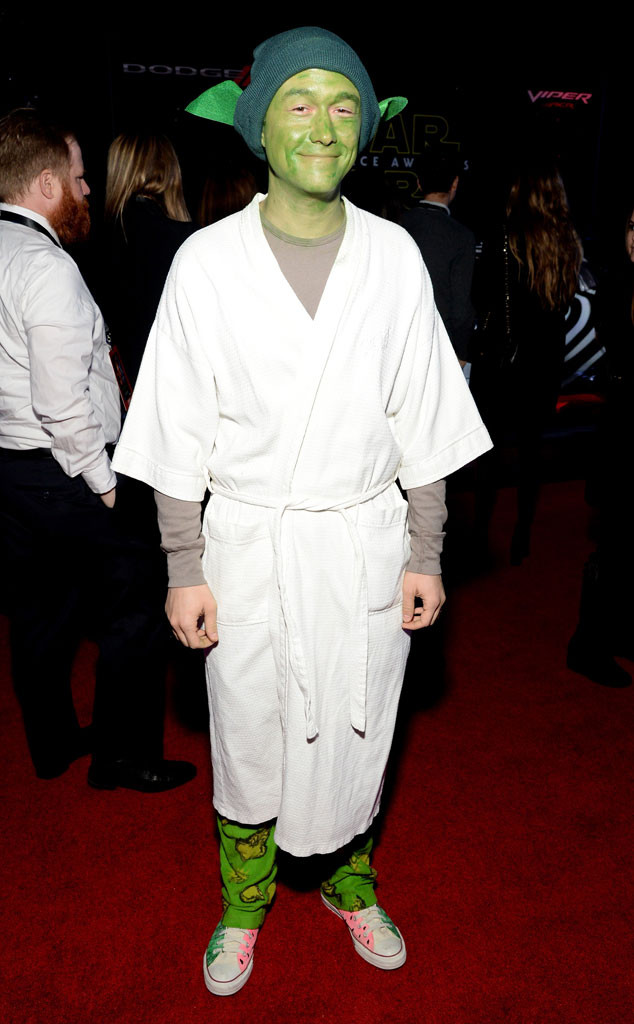 Michael Kovac/Getty Images for Dodge
Not even celebrities are immune to the force of Star Wars.
Joseph Gordon-Levitt and Rainn Wilson both opted to dress in costume to the Star Wars: The Force Awakens premiere Monday night in Los Angeles. The Walk star painted his face and neck green and wore a beanie with pointed green ears to channel his best Yoda, the Jedi master. He wore a beige shirt underneath a white robe to round out his look and even kept the green theme going on his bottom half, where he wore green pants with another famous character printed on them: the Grinch.
Wilson, best known for his role on The Office, dressed up as Obi-Wan Kenobi and brought along his son who also got into the Star Wars spirit. Wilson tweeted a picture with his son and wrote, "Me and Walter are the only ones dressed up at the Premiere!! #ChubbyJedi."