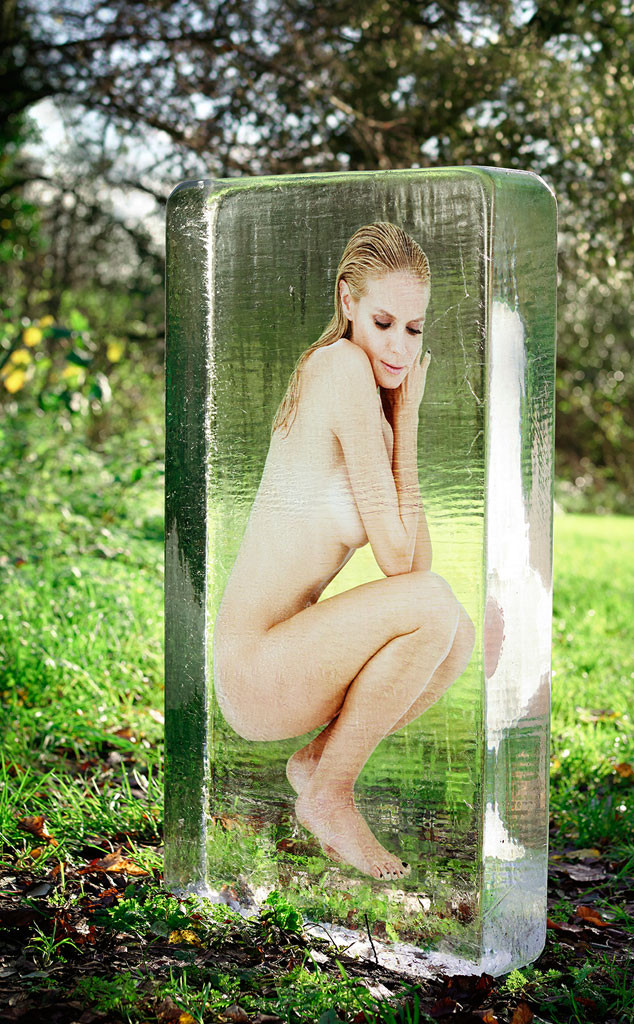 Rankin
We want to say Heidi Klum looks hot, hot, hot in this photo, but we don't want the ice to melt!
The supermodel posed nude for Rankin's "Less Is More" show in Germany and appeared inside a block of ice for her photo shoot. Squatting in a field with her elbows resting on her legs, Klum looked gorgeous with her hair wet and slicked back. Klum's photo is just one of 150 pieces in the art show.
Seal's ex-wife also shared the photo on her Instagram where she urged people in Germany to check out her pal's show. "German friends, go and see my friend @rankinarchive 's show 'Less is More' at the Kunsthalle Rostock. It opens tomorrow. #rankin," she captioned the pic.
"Less Is More" will run until Feb. 28, 2016.