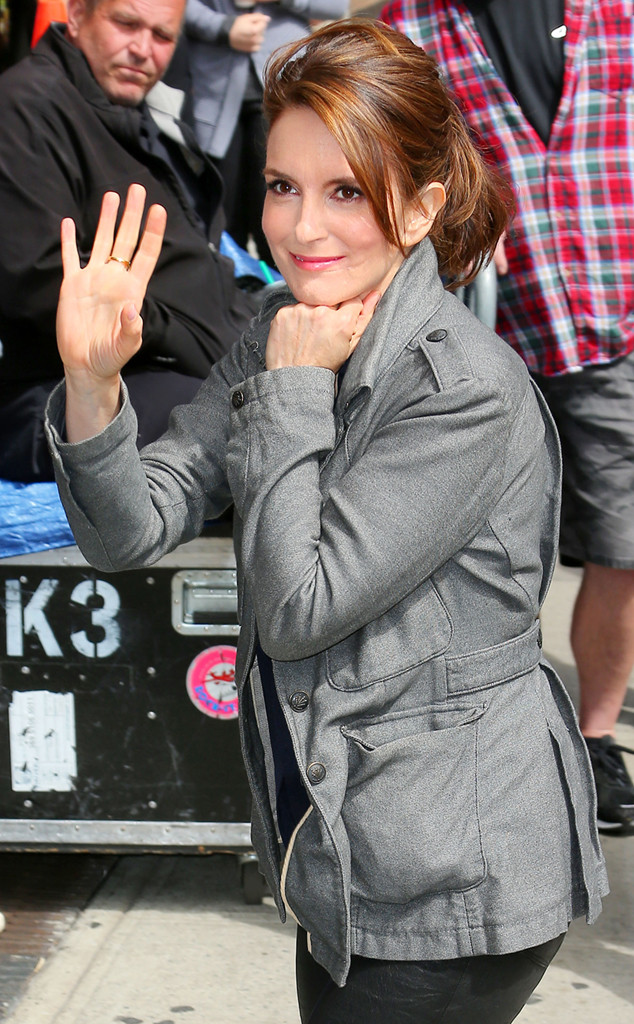 XactpiX/Splash News
Any amateur potty mouth can drop an F-bomb, but it takes a seasoned cursing professional to work multiple C-word uses into conversation—like Tina Fey!
The Sisters star was a guest on The Howard Stern Show on Sirius XM Monday, and she revealed who it was that called her a c--t many years ago ("We've since made up," she said, "but it was Colin Quinn"). The comedian acknowledged his past vulgarity on Twitter, writing, "Statement: It's all true. I have used profanity when I've been angry at people. When I was wrong ( as with Tina) I've said sorry to them."
Tina already revealed who she called a see-you-next-Tuesday just the other week in London. As she tells it, she and a group of family friends wanted to take a group photo after their dinner at a fancy restaurant, and although they were standing "literally, for a minute," a woman "looking for a story" name-checked "Tina Fey, darling" and told her to, "Get your bum out of my husband's face!'"