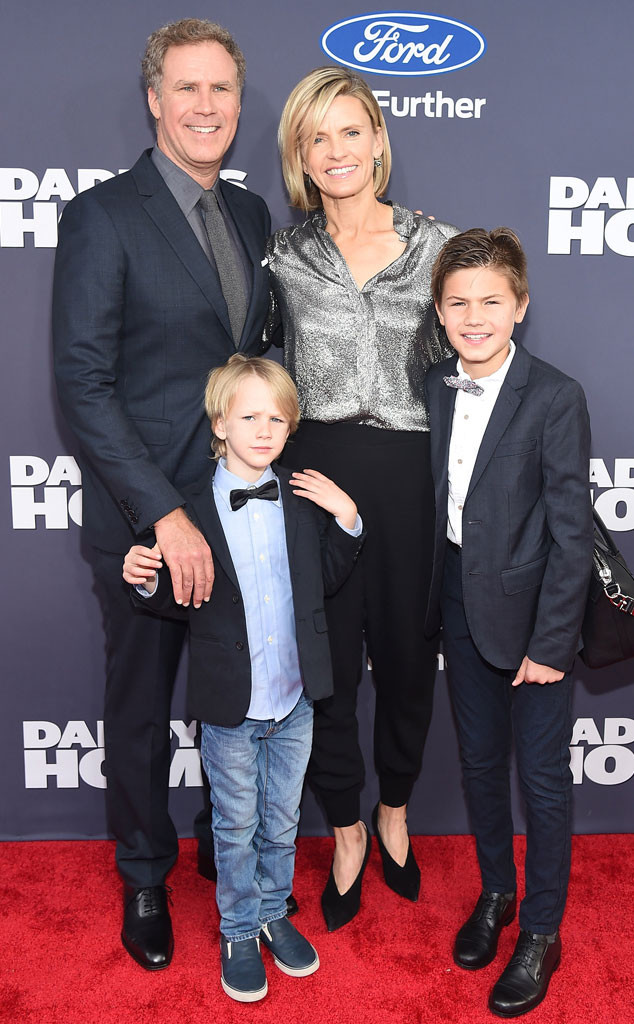 Michael Loccisano/Getty Images
Will Ferrell's family is absolutely precious.
The comedian brought his wife, Viveca Paulin, and two of his sons, Axel Ferrell and Mattias Ferrell, to his premiere of Daddy's Home Sunday afternoon, and the whole family looked incredibly dapper! Mattias, 8, chose to wear a full suit with a bow tie for his dad's big day while Axel, 5, opted for jeans with a blazer and bow tie. Could they be any cuter?
Ferrell's wife looked gorgeous, too, in a pair of black pants and a sparkly silver top that paired well with her husband's slate-colored shirt and tie.
Co-stars Mark Wahlberg and Alessandra Ambrosio also attended the New York City premiere.
Earlier this year a video of Ferrell nailing a cheerleader in the face with a basketball during a Lakers game went viral, and it turned out to be for a scene in his new comedy, which will be released Christmas Day.