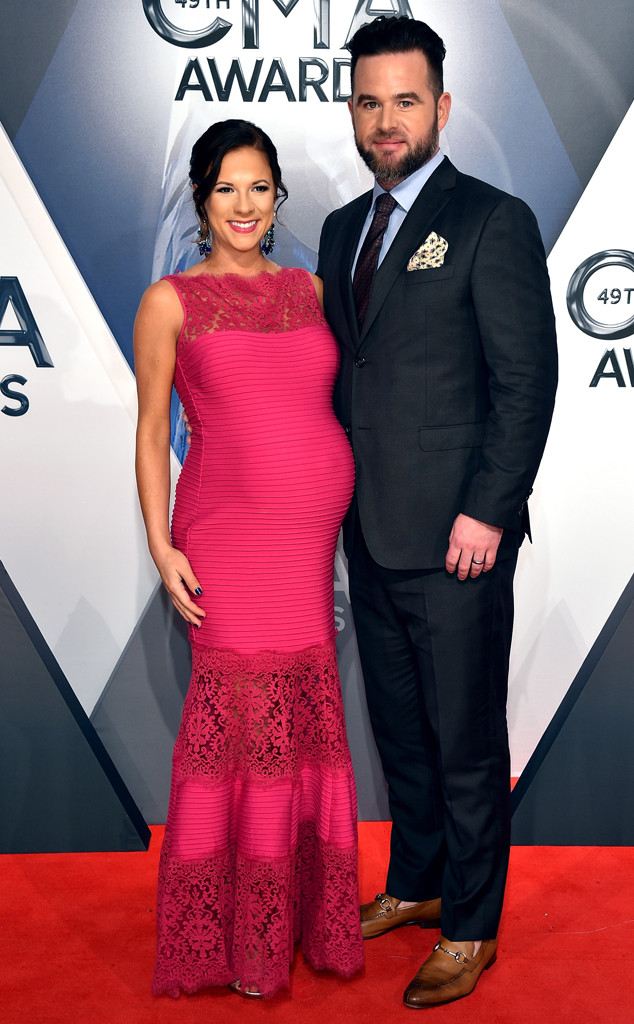 John Shearer/WireImage
Congrats to country singer David Nail and his wife Catherine!
On Saturday, the two welcomed their first children, a twin son and daughter, E! News has learned exclusively.
Lawson Brent Nail, weighted 6 lbs and 2 ounces and was born at 7:44 a.m., while his sister Lillian Catherine Nail weighed 5 lbs and 14 ounces and arrived a minute later.
"No words can describe the feeling," the couple said in a joint statement exclusively to E! News. "Beyond worth the wait. We are crazy in love with them both."
Nail, 36, who recently performed on ABC's Country Christmas special and is known for country hits such as "Red Light," "Let It Rain" and "Whatever She's Got," and his wife, 31, have been married since 2009. They revealed her pregnancy at the 2015 CMA Awards just last month, when she stepped out with a large baby bump.