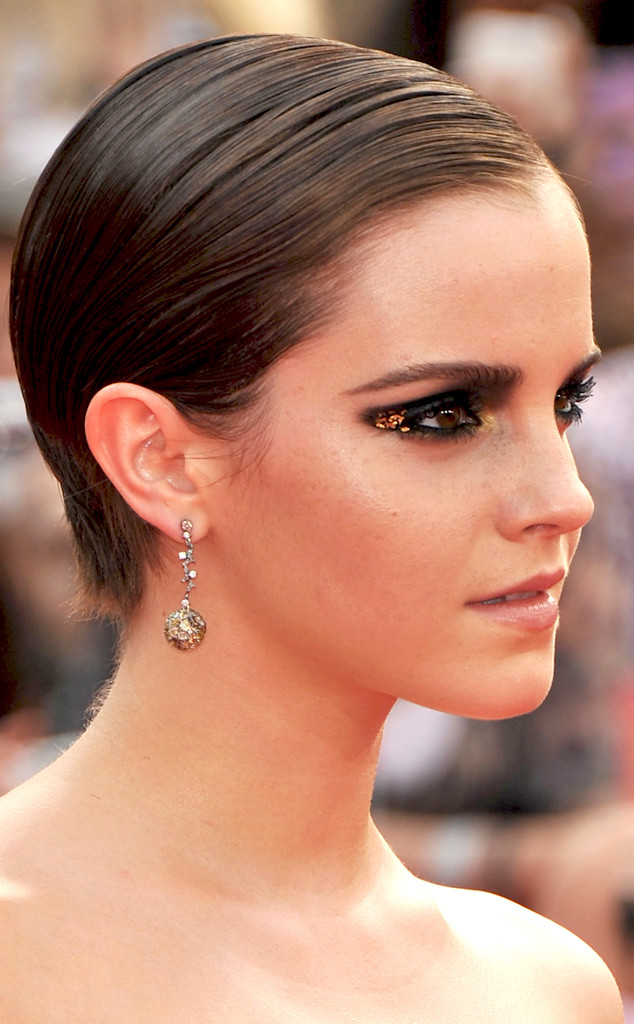 Stephen Lovekin/Getty Images
Correct us if we're wrong, but the holidays are high time to zhush it up.
Celebs like Emma Watson (who was ahead of the curve, rocking the current trend a few years back) aren't ones to shy away from a gleaming, gold eye. But let's be honest: The red carpet look might be a bit too dramatic, even for special occasions. Besides, real gold-leaf foil is expensive and ridiculously difficult to apply (trust us, we tried).
For the same effect, and for a no-hassle application, we asked celeb makeup artist Suzie Kim to show us a surprisingly simple way to get the look with metallic tattoos for the holidays.