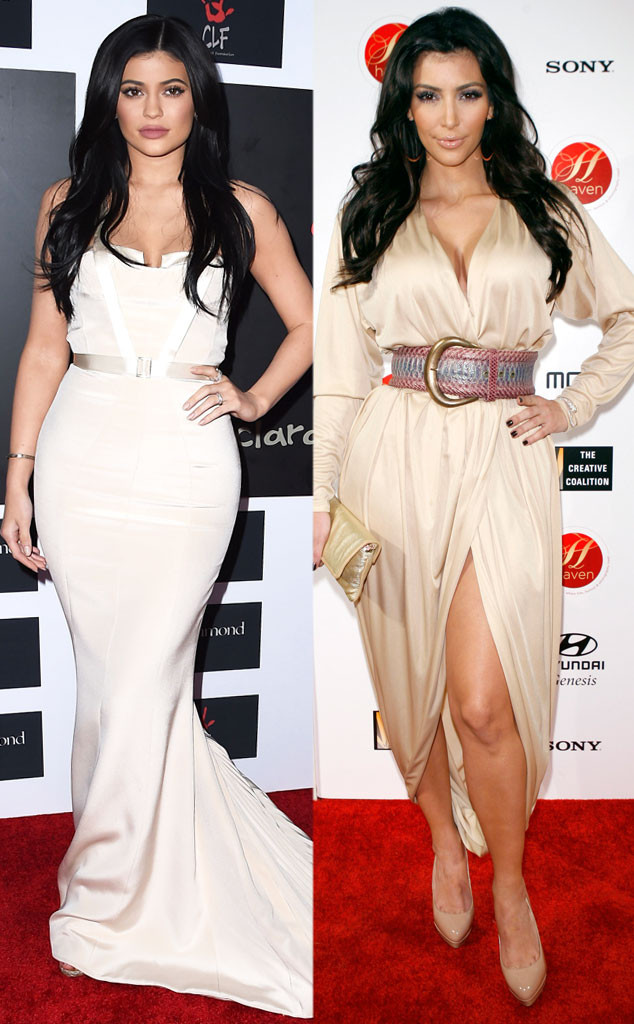 Steve Granitz/WireImage, Michael Bezjian/WireImage
The expression typically goes, "Like mother like daughter," but this time around it's more appropriate to say, "Like sister like sister."
Kylie Jenner attended Rihanna's annual Diamond Ball in Santa Monica, Calif., Thursday wearing a tight nude gown that hugged her curves in all the right places. Kylie made sure to flaunt her figure for the cameras, showing her look off from the front and then turning to the side to reveal her prominent derriere.
And that's when it hit us: She looks exactly like Kim Kardashian. Everything from Kylie's hair to her pose oozes Kim, and we can't get over it! It really shouldn't come as a surprise considering they're related, but the similarities are definitely something to behold.
This entire look, from Kylie's hair to her gown, was definitely one of her more conservative choices as of late. In on photo her long dark hair draped over her shoulders and down her chest, just like Kim used to do before she chopped her locks into a lob. While their outfits may differ, the general look is the same: skin-tight, neutral-colored gowns that show off everything.