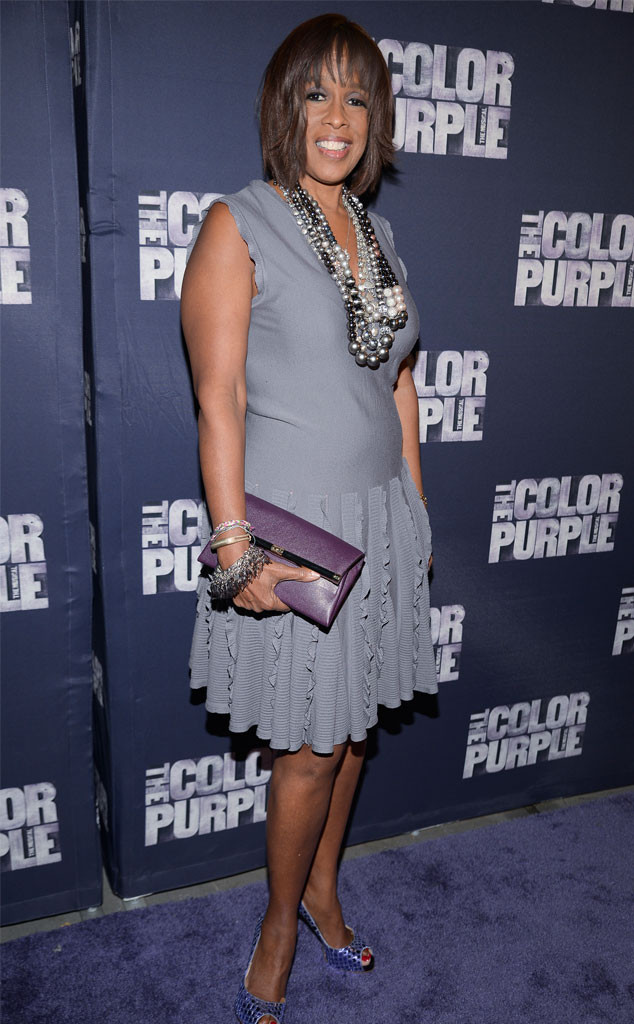 Jenny Anderson/Getty Images
Gayle King likes her cake.
And she'll eat it, too—even if she is on a diet.
The CBS This Morning anchor went on Weight Watchers and September. She opened up to me last night about her healthy journey at the opening of The Color Purple on Broadway.
"This is the beauty of Weight Watchers—you can eat exactly what you want and I for one needed structure," King said. "But what's great is you can eat whatever you want and you decide how you want to your points. The other day I had two pieces of cake!"
"I don't recommend that. I had salad the rest of the day, but then the next day you get right back on it," she said.