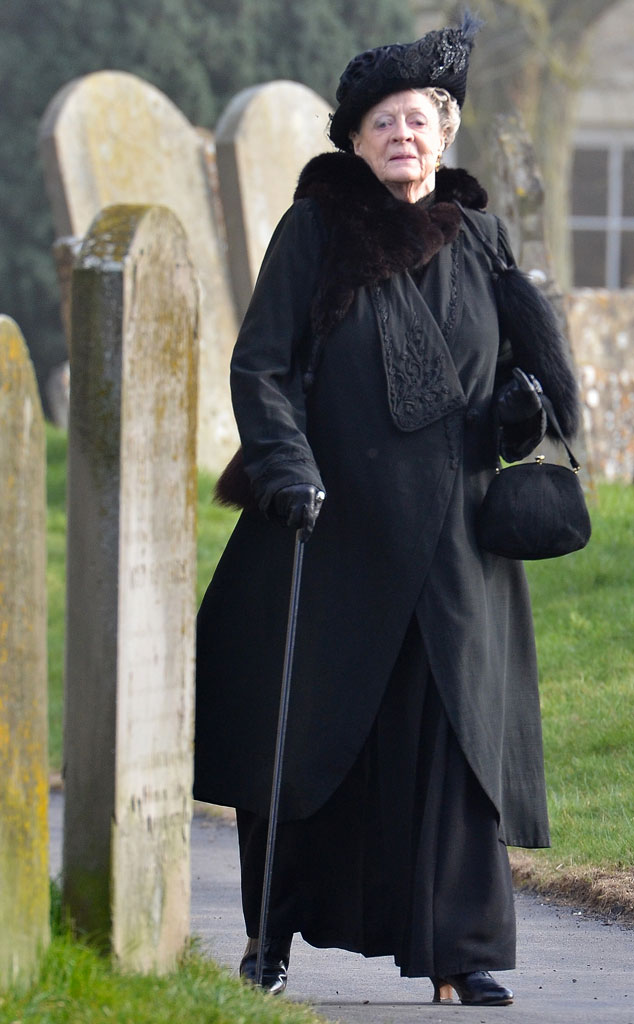 Wakeham/Splash News
Be prepared for an awards season "week-end" like never before.
After a presumable combination of scheduling conflicts and not giving a flying fig, Dame Maggie Smith—who famously hasn't collected any of her honors for Downtown Abbey at any U.S. awards show in person—may actually attend the 2016 Golden Globes next month.
"I am absolutely thrilled to be nominated for a Golden Globe, and to be in such terrifically talented company," the 80-year-old star said in a statement obtained by E! News today. "I look forward to seeing you all in L.A. in January. Thank you."
Squee!
However, did Smith also, in true Dowager Countess fashion, just somewhat slight Downton Abbey in the process ?