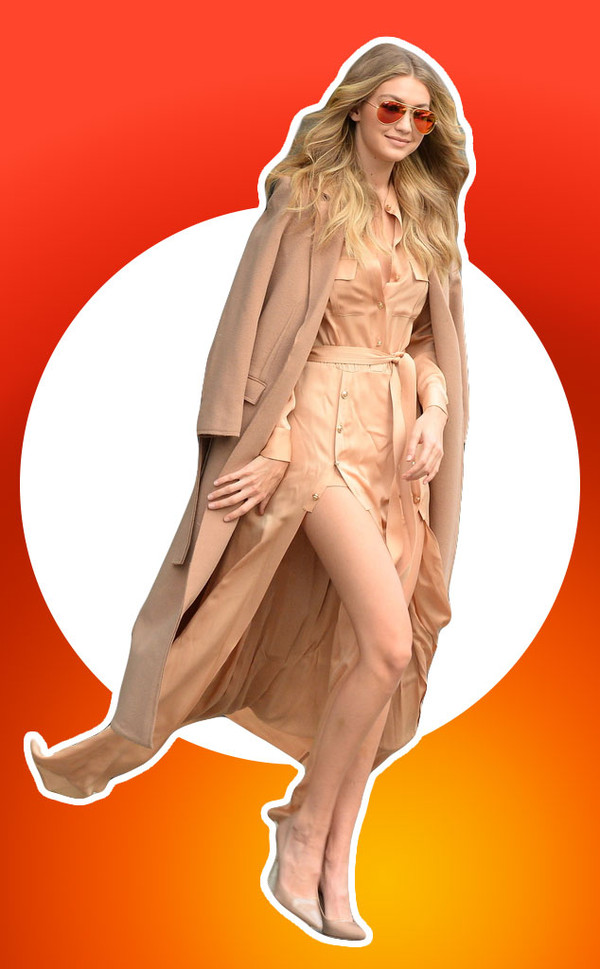 Raymond Hall/GC Images
Fresh off of her Victoria's Secret runway debut, a one Miss Gigi Hadid has stunned us once again with her subtly-sexy signature style.
The budding supermodel makes anything look easy to wear, and this thigh-high slit dress paired with a camel coat for a monochrome look is no doubt one we'll put a pin in. But however sleek an all-nude outfit may be, let's be honest—a one-tone outfit is not a particularly daring or newsworthy trend.
What really bolsters Gigi's otherwise predictable street-style look are her Ray-Bay red-lens sunnies. Trust us: If you didn't notice them at first, her reflective shades are the reason that this outfit feels special.