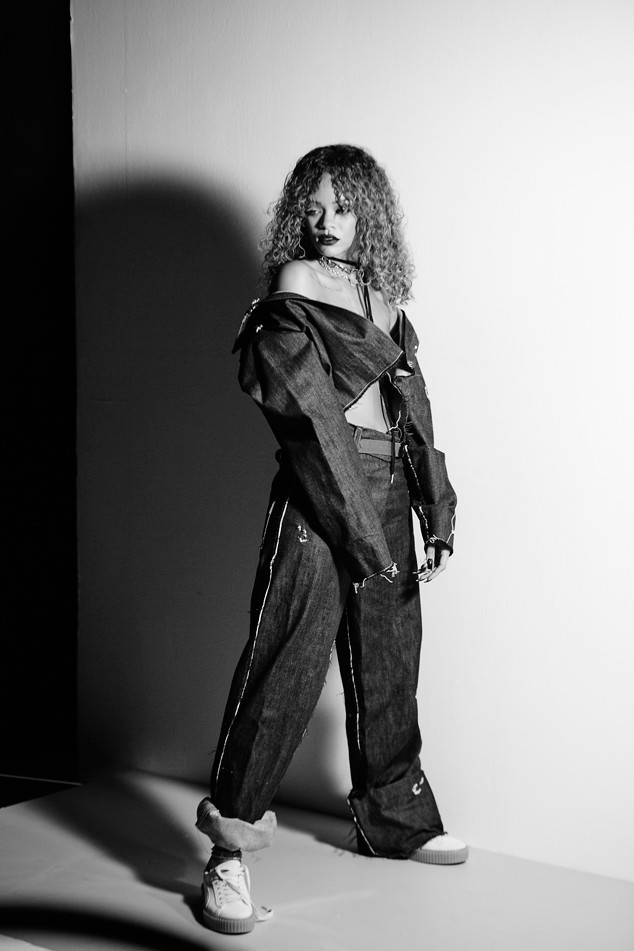 PUMA by Rihanna
Rihanna is stepping up in the fashion world!
The 27-year-old singer will take a huge step come February, showing her new collection with Puma at New York Fashion Week.
Though she didn't explicitly tell fans about the showcase, she did tweet a link to an auction page that listed front-row tickets to "Puma by Rihanna at NYFW Show, 2016" as one of the prizes.
The description for the prize reads, "For a chance to see one of Rihanna's many creative collaborations up-close, you and one guest will be flown business class to New York for two nights to experience the premier Puma by Rihanna AW16 fashion show, is February 12, 2016 from 8pm-9pm EST."