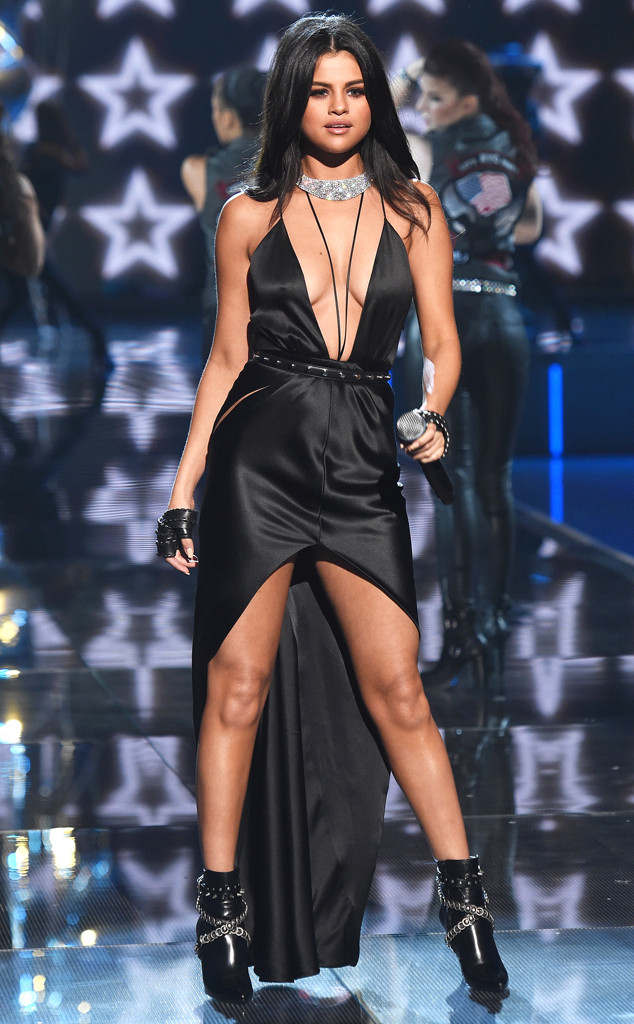 Dimitrios Kambouris/Getty Images for Victoria's Secret
To all those who doubt her talents, Selena Gomez is offering one very clear response: "Yes I f--king sing live."
The 23-year-old "Hands to Myself" singer took the stage during the 2015 Victoria's Secret Fashion Show (which aired Tuesday), performing amongst a bevy of glowing angels clad in fantasy-themed lingerie.
The former Disney star serenaded the packed audience with a series of hits off her second studio album, the newly released Revival, including "Hands To Myself" and "Me & My Girls."
Despite a captivating and sexy performance, some viewers weren't buying the songstress's vocal stylings and claimed she wasn't actually singing live at all.
Well, Gomez wasn't having it. She reached out to her fans worldwide covertly by posting a subtle comment on a photo of her performing uploaded by the Victoria's Secret Instagram account.
"Yes I f--king sing live," she declared, clearing up any misconceptions. Fans quickly came to her defense in the following comments, praising her for a job well done.