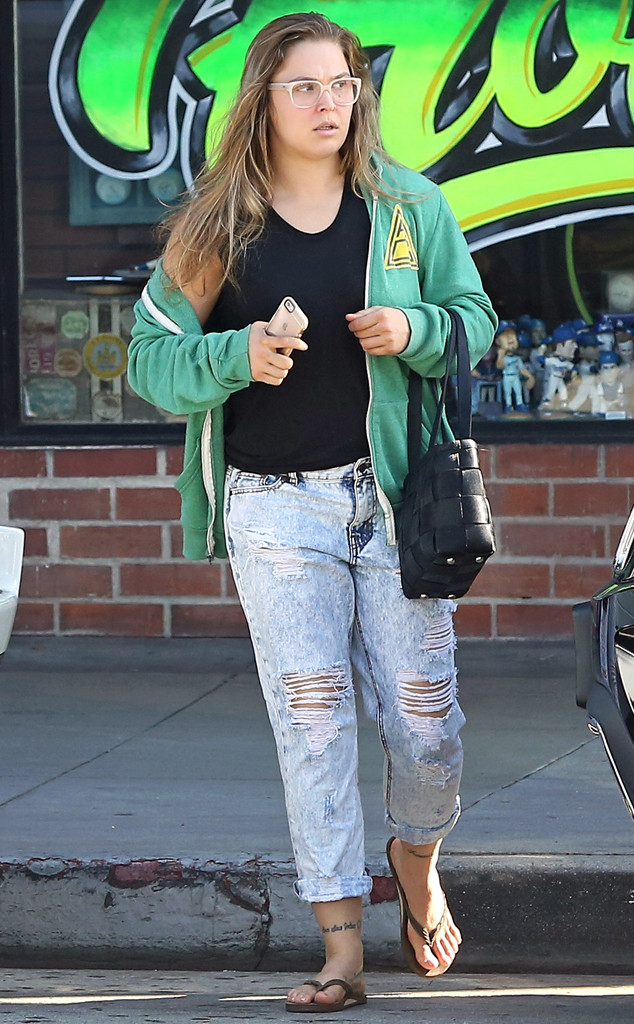 Chiva/INFphoto.com
Can't get over that shocking Ronda Rousey and Holly Holm fight? Neither can Ronda Rousey.
The former UFC bantamweight champion opened up about the highly talked-about fight nearly a month after losing her title and her amazing record to Holm at UFC 193 on Nov. 14 in Melbourne. Rousey admits to ESPN The Magazine in its "Ideas of the Year" issue (via People), on newsstands Friday, that she's "really f--king sad" over the defeat, but that's not going to stop her from making a comeback.
The only problem? It's going to be a little while before she can jump back in the ring with Holm.