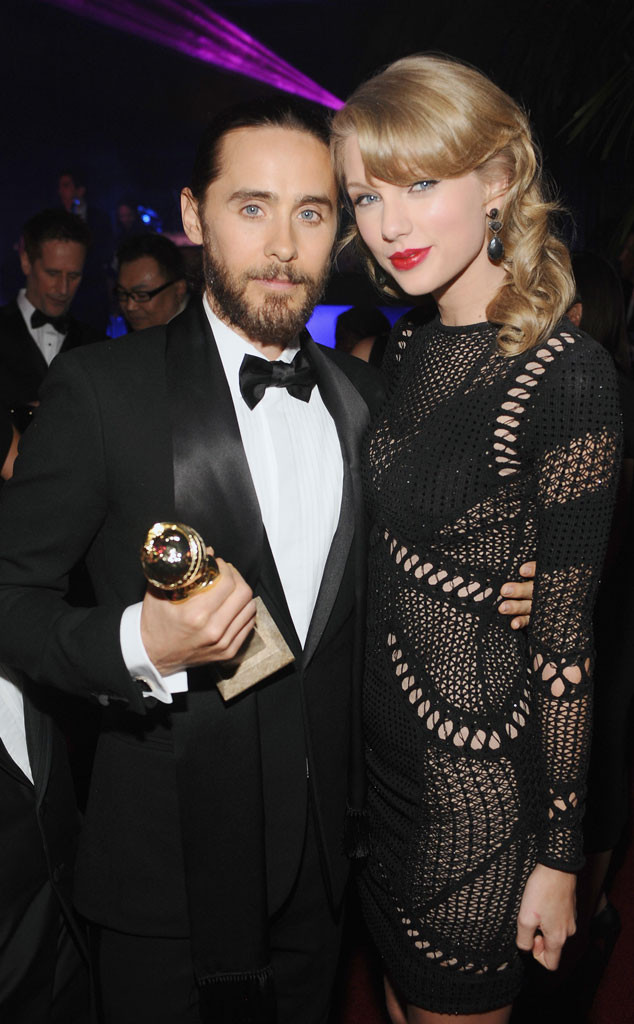 Stefanie Keenan/Getty Images for InStyle
UPDATE: Jared Leto is suing TMZ over the allegedly "stolen" video. In court documents obtained by E! News, the actor claims that the gossip site published a sensational video after being warned that it was stolen. He also claims that he owns the rights to the video filmed at his house on Sept. 8.
"This was stolen footage. This was an invasion of privacy," Leto said in a statement to The Hollywood Reporter. "And it was both legally and morally wrong."
————
Surprise Grammys duet, anyone?
Jared Leto apparently had some mixed feelings about Taylor Swift's 1989 album—and he presumably didn't plan on her ever finding that out, but the Internet wouldn't comply.
TMZ just released a video filmed a few months back of Leto and one of his 30 Seconds to Mars bandmates going through some of the more popular songs on the soundtrack for musical inspiration. The Suicide Squad actor starts off listening to "Welcome To New York," which he immediately dismisses.
"Oh, I don't like this at all. Next," the Oscar winner says.