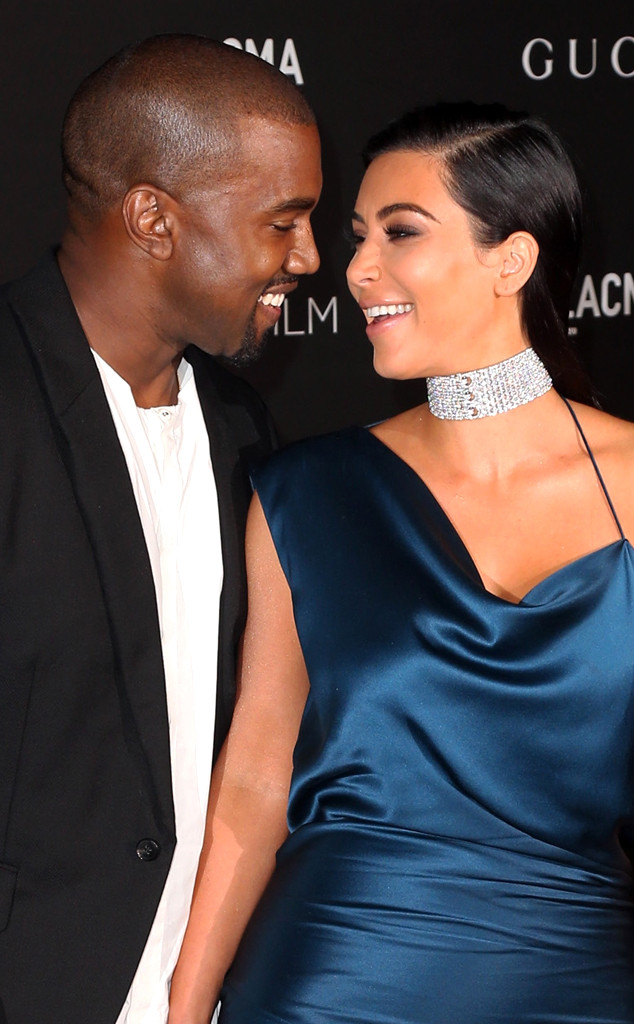 Frederick M. Brown/Getty Images
After two long and agonizing days (OK, maybe we're being a little dramatic), we've finally learned what name Kim Kardashian and Kanye West for their newborn baby boy.
The famous pair revealed earlier today that their son's godly moniker, one they just came up with, is Saint West. And while some may find their chosen name for their second child more than fitting (after all, it is the son of Yeezus), others might think Saint is a bit out there.
But guess what? Kimye aren't the first, or probably last, celeb couple to choose Saint as the name of their baby. In fact, there are a handful of stars who were also a fan. Fall Out Boy's Pete Wentz and Meagan Camper welcomed their first child together, second for the rocker, in August 2014 and named their boy Saint Lazslo Wentz.