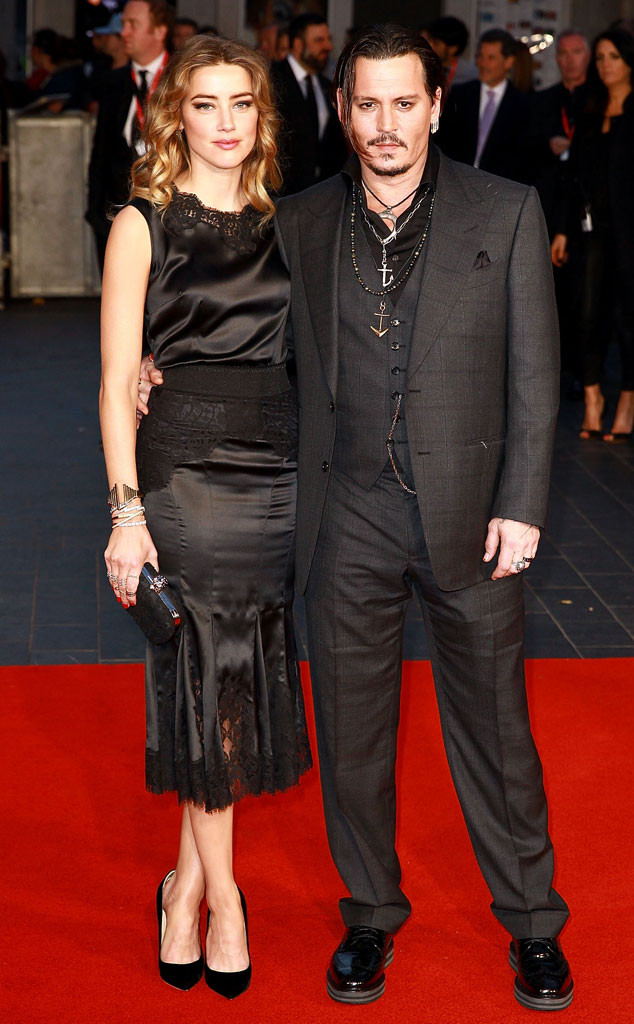 Fred Duval/Getty Images for BFI
Amber Heard is willing to fight hard for her dogs.
The Zombieland actress announced Monday that she will be fighting the charges that she illegally smuggled her and husband Johnny Depp's Yorkshire terriers, Pistol and Boo, into Australia earlier this year. Depp failed to file the proper paperwork for his two dogs, thereby violating the rules of Australia's Quarantine Act 1908.
At the time, Agriculture Minister Barnaby Joyce demanded the dogs leave the country or risk being euthanized. The couple followed his request and sent the animals back to California. But now she's going to fight the two counts against her and hopefully avoid the 10 years in prison and hefty fines that face her if convicted.
"My decision to defend these charges, as will become apparent in the appropriate forum of the Court, is not intended to in any way diminish the importance of Australia's laws," she said in the statement. Although she hasn't appeared in court for any of the proceedings yet, Heard added that she's "looking forward" to challenging her alleged crimes. The case has been adjourned until Dec. 15.