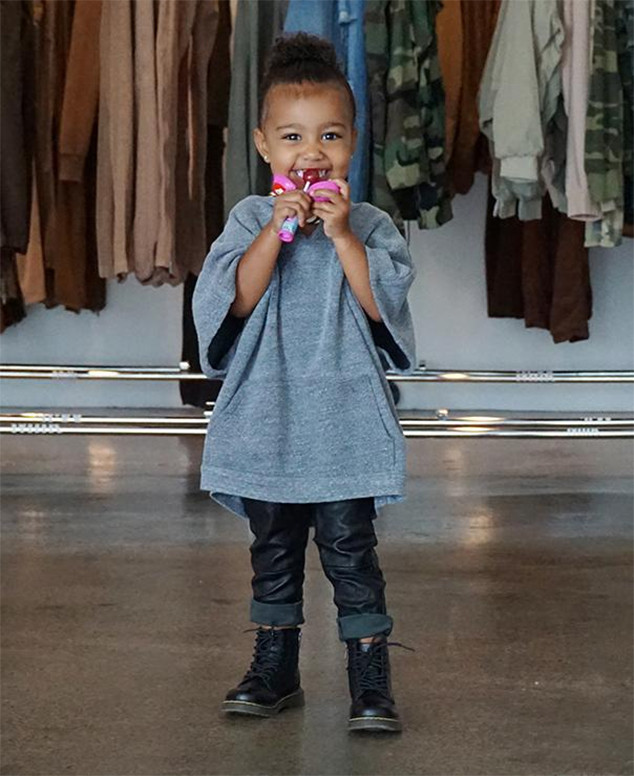 Instagram
As North West's mom knows, a big sister can be a kid-of-any-age's best friend, an irreplaceable source of support, camaraderie, love and—if you care for her taste—clothes and style tips.
The firstborn daughter of Kim Kardashian and Kanye West became an older sibling Saturday, her baby brother making his debut a few weeks ahead of schedule. (Emulating his big sis already...)
With his arrival, 2 1/2-year-old North's life changed forever. Even if she doesn't quite know it yet, the pint-size fashionista just secured her first job and, while there's no set list of qualifications, it's a 24/7 gig. As an older sibling, she doesn't just have to learn how to share and be patient—she's a built-in role model!
But if anyone's going to be up to the task, it's North West, who knows firsthand how important family is.
She can also rest easy knowing that she's a member of an ever-growing group of young ladies born to famous parents who have been tasked with being an older sibling. Here's a sampling of the ranks of the famous big sister club: