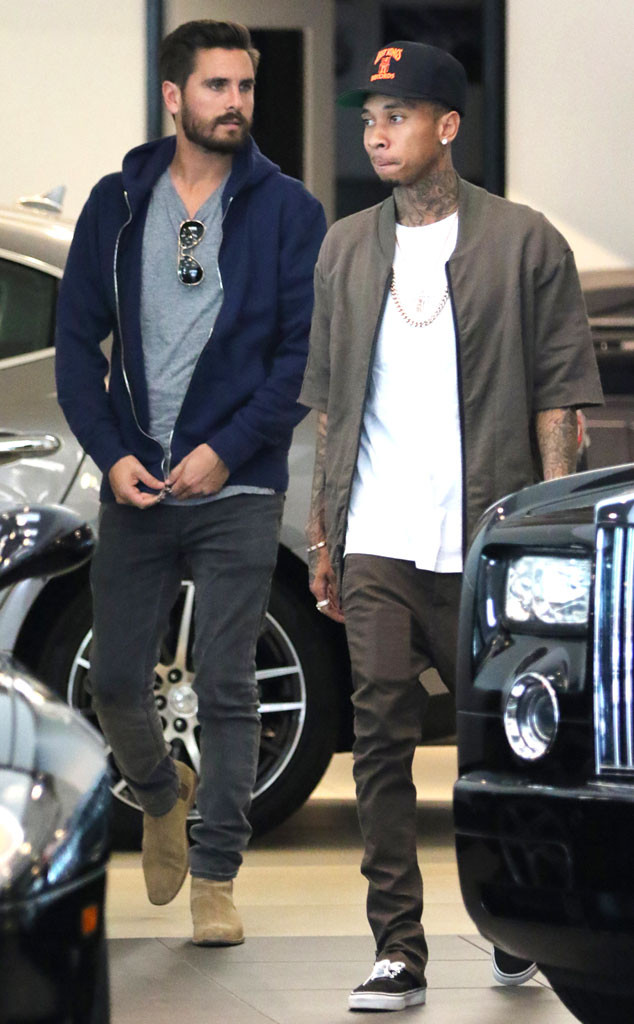 LA Photo Lab / Splash News
While the Kardashian sisters and momager Kris Jenner were visiting Kim Kardashian in the hospital after she gave birth to her second child, it was prime bonding time for two of the dudes in the family.
Scott Disick, ex-partner of sister Kourtney Kardashian and father of their three children, and Tyga, boyfriend of sister Kylie Jenner, were spotted on Saturday afternoon visiting a car dealership in Beverly Hills and leaving an Italian restaurant in the area. Scott and Tyga have hung out together before.
Kim gave birth to her and husband Kanye West's baby boy on Saturday morning. Kris, Kourtney and Khloe traveled to the hospital, to where paparazzi have also flocked. The family spent time visiting Kim and also took the time to check in on Lamar Odom, who was first hospitalized in October after a drug overdose.