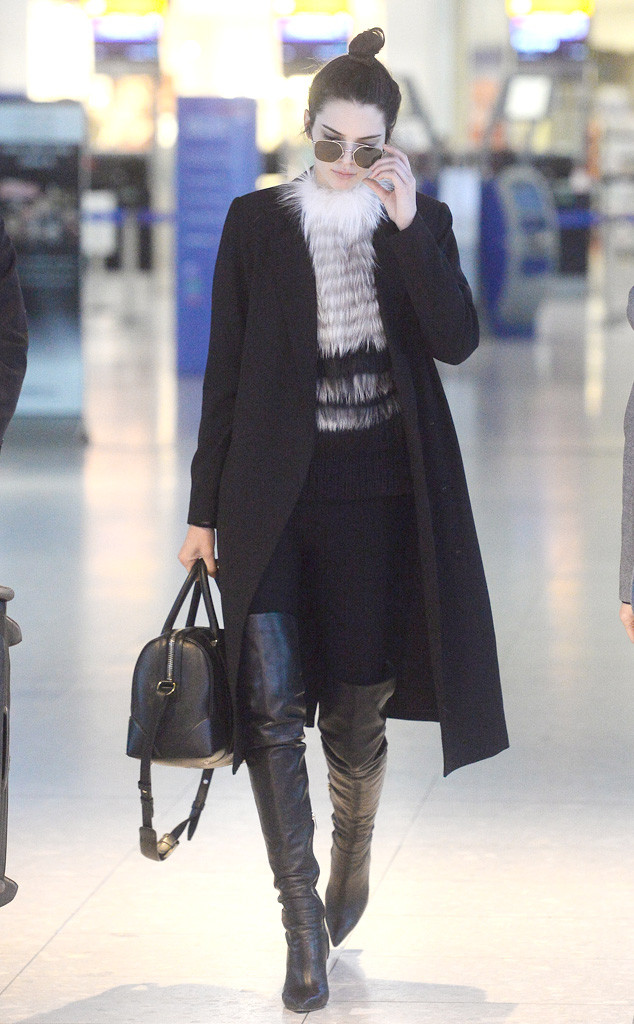 TGB / Splash News
A day after Kim Kardashian gave birth to her second child in Los Angeles, her sister Kendall Jenner was spotted on the other side of the world.
The 20-year-old Keeping Up With the Kardashians star and model, who often travels on business like other members of her family, was seen at Heathrow Airport and arriving in London on Sunday. She sported a knee-length black coat over a black and white Yigal Azrouël pre-fall 2015 optic fox fur vest, black leggings and black leather thigh-high boots, as well as sunglasses, and wore her hair in a top knot.
Kim and husband Kanye West, 38, welcomed their baby, a boy, on Saturday at a Los Angeles hospital and were visited by her sisters Kourtney Kardashian, 36, and Khloe Kardashian, 35, as well as her mother Kris Jenner, 60. Both Kendall and sister Kylie Jenner, 18, were away at the time.