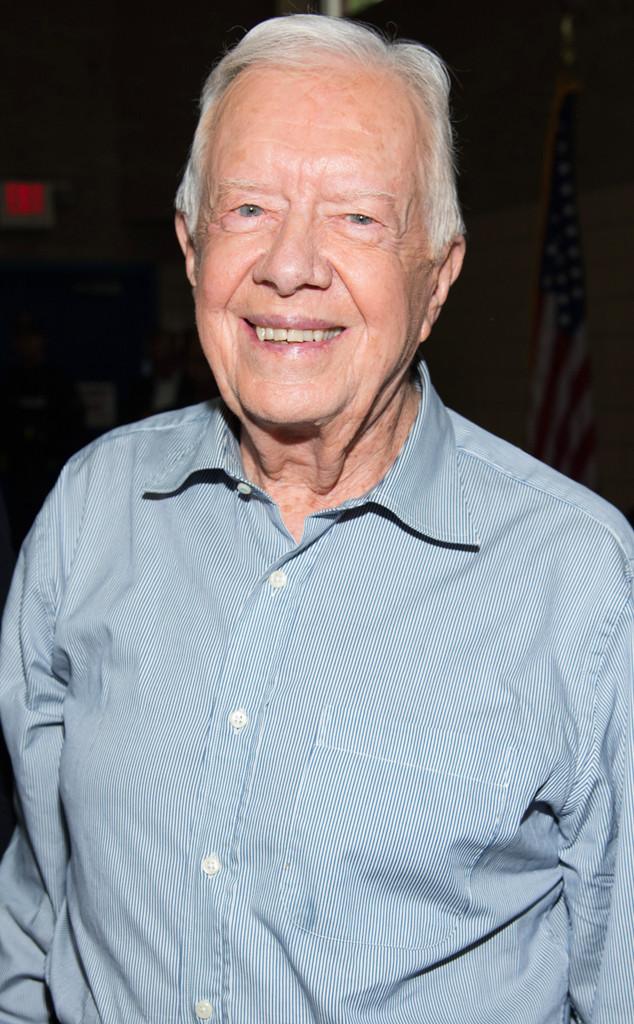 Dave Kotinsky/Getty Images
Former President Jimmy Carter says a recent MRI scan showed his brain cancer is gone.
The 91-year-old Nobel Peace Prize laureate revealed the news on Sunday. Carter had revealed in August he had been diagnosed with brain cancer, following an announcement he had undergone liver surgery and had cancer, which had spread.
"My most recent MRI brain scan did not reveal any signs of the original cancer spots nor any new ones," he said in a statement posted on The Carter Center's Facebook page on Sunday. "I will continue to receive regular 3-week immunotherapy treatments of pembrolizumab."