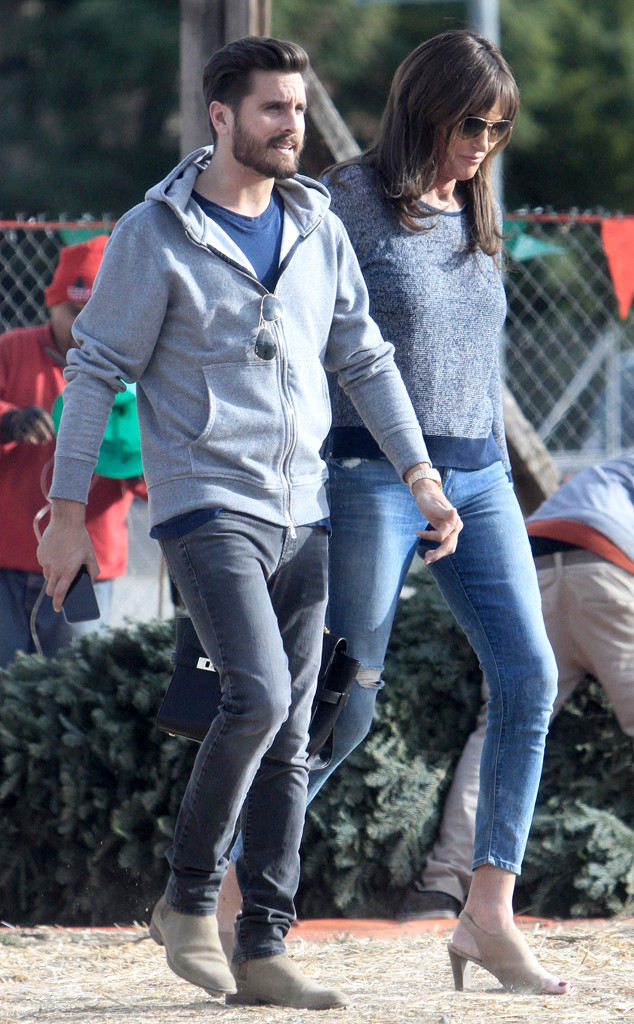 Bello/Splash
Well, it's safe to say Scott Disick and Caitlyn Jenner still have a good relationship.
Kourtney Kardashian's ex and the E! star were spotted stepping out together to participate in a very festive event—Christmas tree shopping. Caitlyn, wearing skinny jeans, a gray top and some heels, was photographed walking alongside Disick, who was also dressed casually in denim and a zip-up, while perusing the options for the season.
Although we haven't seen Scott and Caitlyn together in a while, a source tells E! News these two have maintained a close bond for some time. "When Scott's parents were sick, Bruce was there for him and offered support. It meant a lot to Scott. For the most part, they had a good relationship."