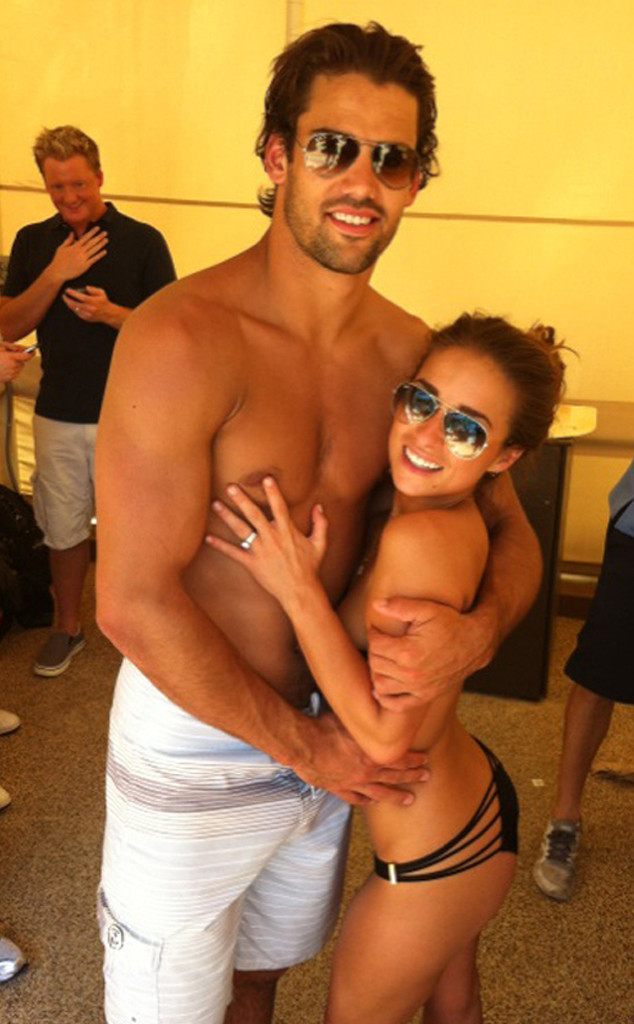 Jessie James Decker prefers her husband, Eric Decker, to walk around in his birthday suit when they're alone.
During an appearance on ESPN's His & Hers on Thursday, the pop-country singer confessed she that being in the buff is best at their abode.
"As soon as I saw him naked, I had a 'no clothes' rule in our house," confesses the Missouri native. "But now that we have children, he has to keep his pants on."