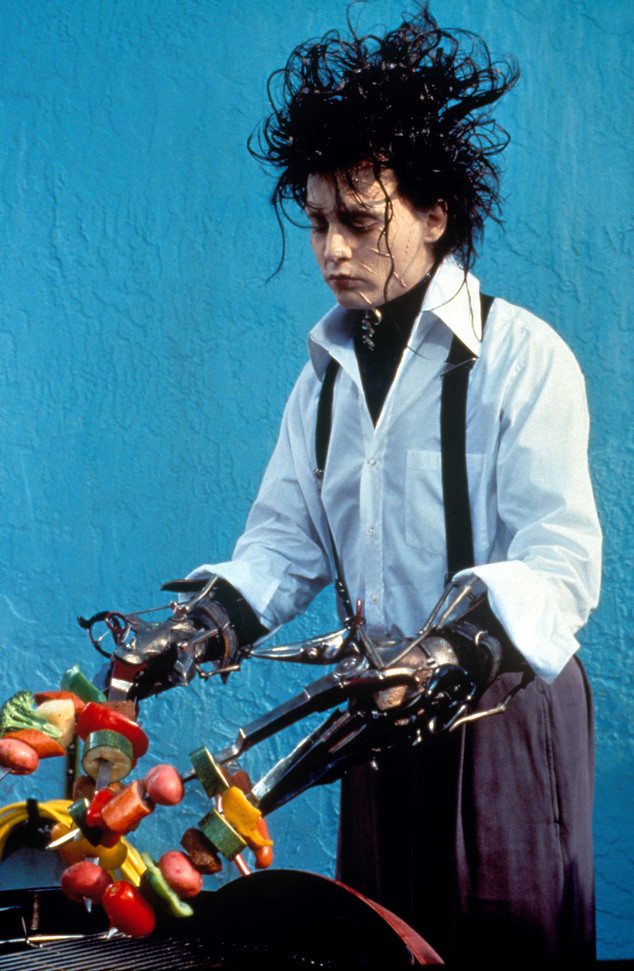 Moviestore Collection/REX Shutterstock
No matter where Edward Scissorhands falls in your all-time ranking of the best Johnny Depp-Tim Burton collaborations (and we're betting it's near the top of your list), the bittersweetly heartbreaking, romantic dramedy was undeniably the start of something beautiful.
The quirky holiday gem (it was in theaters at the same time as Home Alone, lest we forget) marked the first meeting of those two singular minds, Depp being up until then just the dreamy star of 21 Jump Street and the delightfully tacky John Waters-directed teen romp Cry-Baby. And, of course, the dead-via-bed Nightmare on Elm Street cutie.