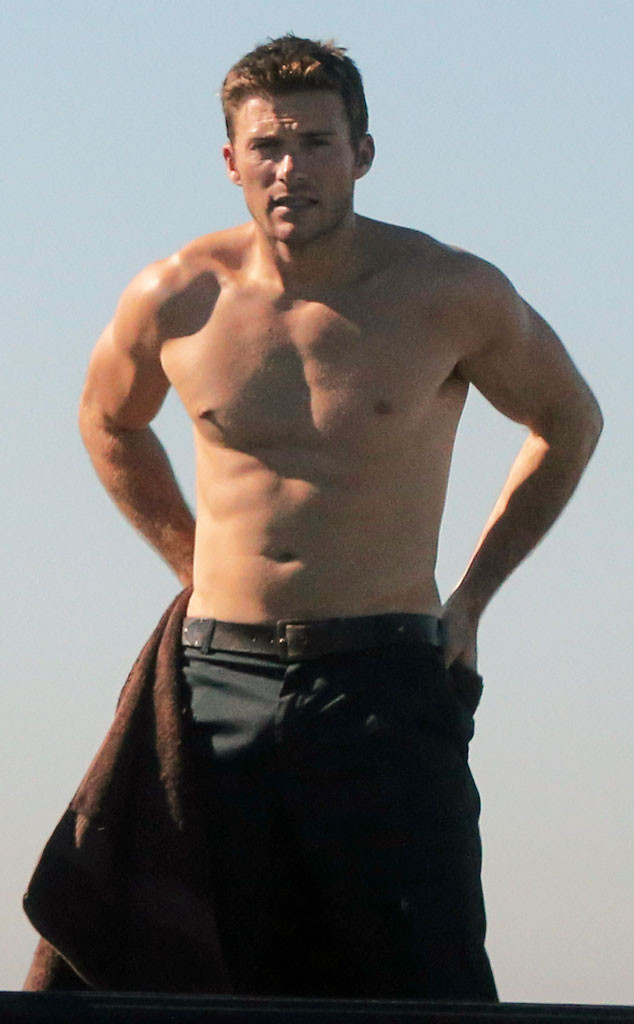 TC/Splash News
Little did Scott Eastwood know that when he went surfing he would be giving fans quite the gift.
The hunky actor was spotted in California stripping out of his clothes and changing into his wetsuit to go surfing, which means his abs were on full display! Eastwood has opened up about his intense workouts before, and now we can officially say they're definitely paying off.
The Longest Ride star spent about 45 minutes in the water, but called it quits and returned to his car where he stripped down again giving everyone another look at his chiseled body. Eastwood posted about his short-lived trip to the waves on Instagram, where he joked about his friends dragging him about of bed to check out the "good" surf.
"Tricked by my buddies. Nap time over. Gonna go be active," he captioned his video, in which he showed off the meager waves. "Do it people!!! In the end all you have is your health."