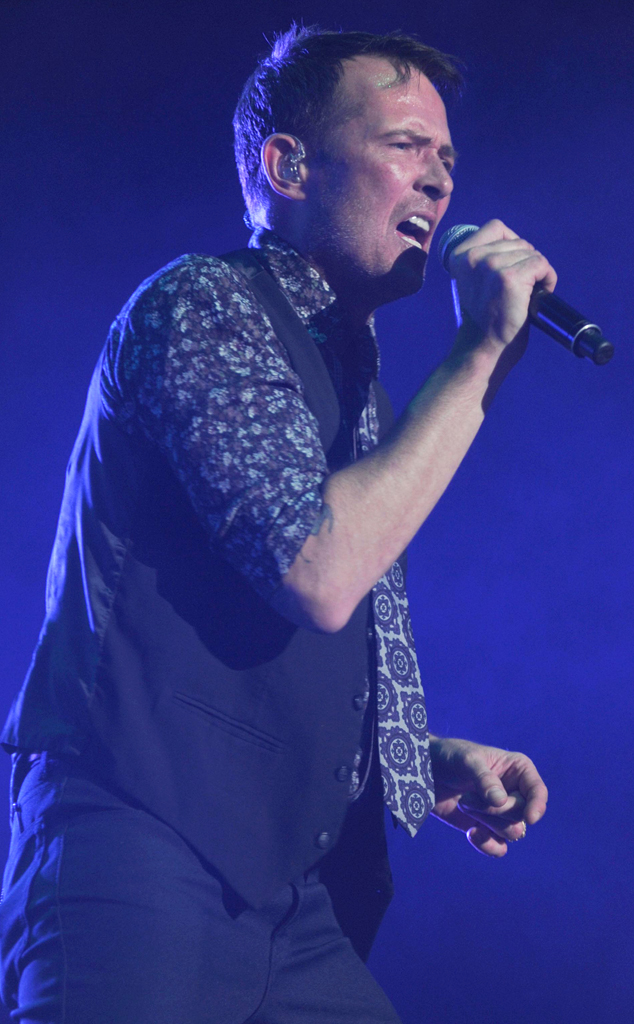 KELLY A. SWIFT/startraksphoto.com
Scott Weiland, former singer of Stone Temple Pilots and Velvet Revolver, was found dead in Bloomington, Minn., Thursday, E! News confirms. The singer was 48.
At 8:22 p.m. local time, Bloomington police officers responded to a report of an unresponsive adult male in a recreational motor vehicle outside of a hotel. Once they arrived on the scene, officers determined that he was deceased. E! News later confirmed with the Hennepin County Medical Examiner's Office that it has the body of a deceased male with the name of Scott Weiland. An autopsy has not been scheduled and his cause of death has yet to be determined.
Weiland's death was also confirmed via his official Facebook page. "Scott Weiland, best known as the lead singer for Stone Temple Pilots and Velvet Revolver, passed away in his sleep while on a tour stop in Bloomington, Minnesota, with his band The Wildabouts," a post published early Friday morning read. "At this time we ask that the privacy of Scott's family be respected." His wife, Jamie Wachtel, also told The Los Angeles Times, saying, "I can't deal with this right now...It's true."
Scott Weiland and the Wildabouts were scheduled to tour later this month, with concerts scheduled for Dec. 18 in Reno, Nev., and Dec. 19 in Napa, Calif.