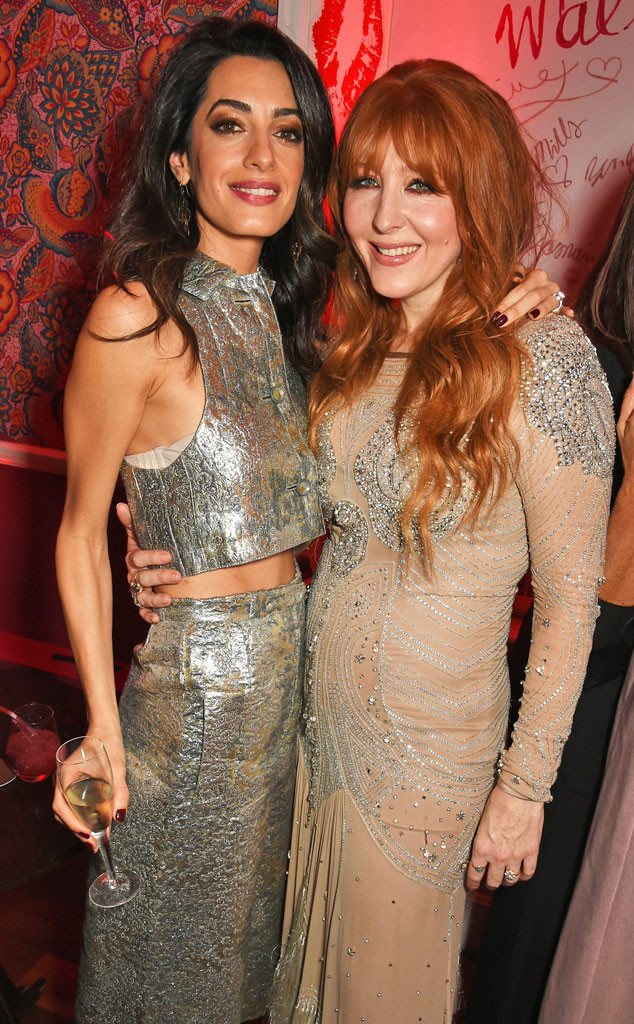 Dave Benett/Getty Images for Charlotte Tilbury
Sometimes you gotta be sneaky and fight for some camera time. At least, that's what we're assuming was the thought process behind Amal Clooney's bra this evening.
The gorgeous Lebanese-British lawyer attended the very popular holiday party for famous makeup artist Charlotte Tilbury (who also was the beautician behind Amal's gorgeous wedding makeup) and ended up showing a little more than she bargained for.
George Clooney's leading lady stunned in a two-piece metallic outfit that consisted of high-waisted tailored culottes and a matching collared crop top, which was accessorized by shiny pumps and chandelier earrings, and while posing for pictures, Amal's nude bra peeked out from the side to make an appearance.