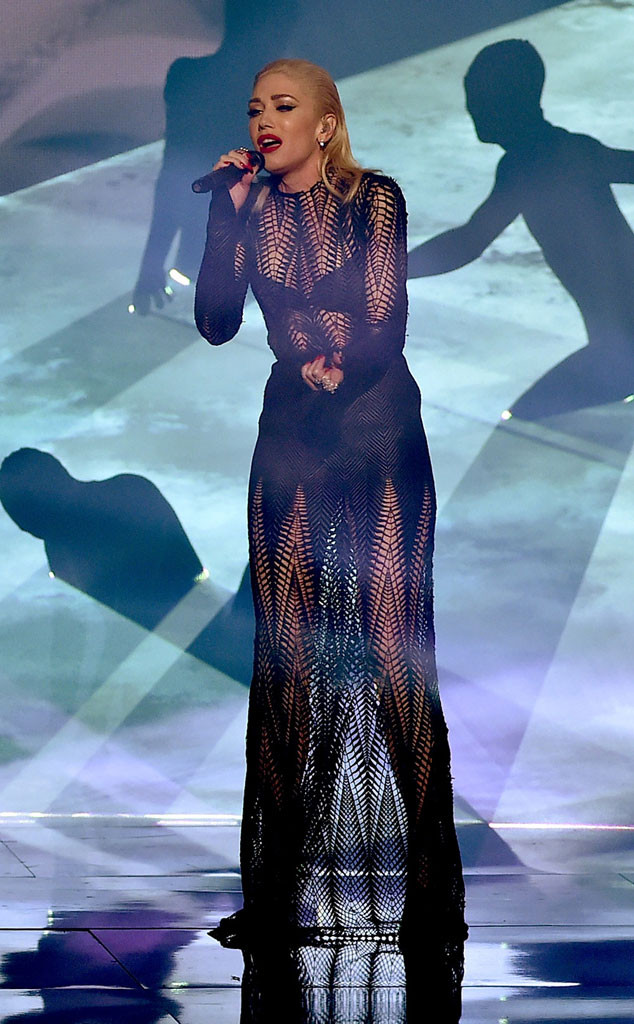 Kevin Winter/Getty Images
It was only after breaking up with a boyfriend that Gwen Stefani discovered she could write songs. Little did she know, though, that someday divorcing a husband would reignite that similar creative spark in her musical creation process.
"I'm just a regular girl," she said Thursday on Elvis Duran and the Z100 Morning Show. "But what I'm saying is when my boyfriend dumped me, you know, who I thought was the love of my life, I just wrote songs. I started writing songs, I didn't even know I could write a song! And all of a sudden I became empowered, like it became like a wake up! This is my gift, and that's crazy because now I'm doing it again and I hadn't done it in a long time. I hadn't been able to write in a long time."