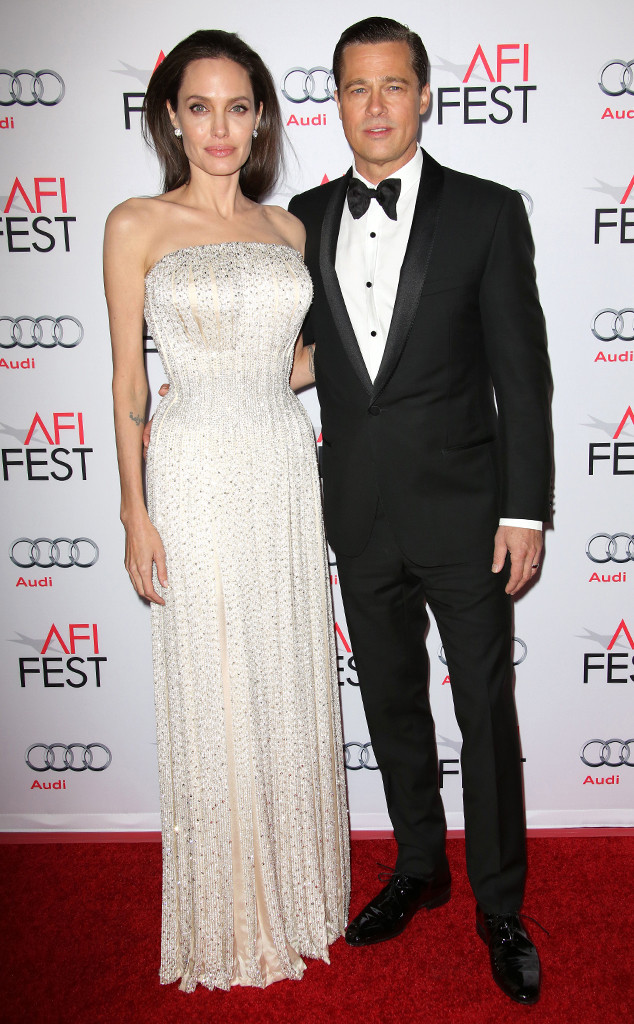 REX Shutterstock
Angelina Jolie might have found success in the director's chair, but that doesn't mean she's inspired hubby Brad Pitt to do the same.
Ten years after the couple found love on the set of Mr. and Mrs. Smith, Brad and Angie are back in theaters together in the Jolie-directed drama By the Sea. At the film's premiere, the 51 year old actor told The Hollywood Reporter that despite admiring his wife's directorial efforts from afar, the Jolie-Pitt patriarch has absolutely no aspirations of his own.
"No, not at all. I have no desire whatsoever," Pitt admitted.