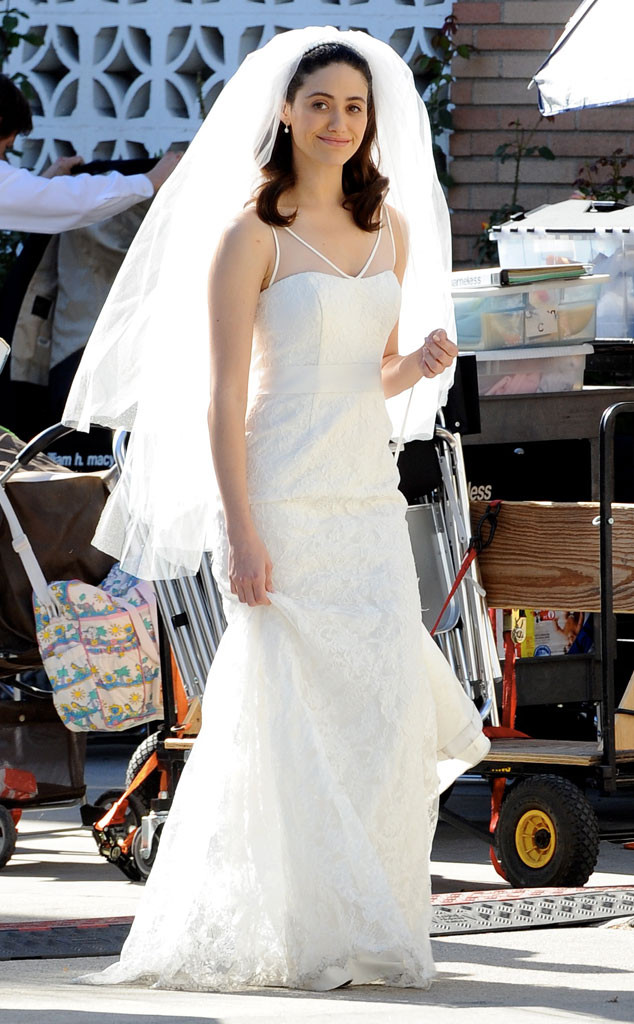 Cousart/JFXimages/WENN.com
The wedding bells are ringing for Emmy Rossum!
The 29-year-old Golden Globe nominee was spotted outside in a simple white gown and matching veil.
However, before you start pinning this bridal look to your Pinterest board of celebrity wedding dresses, here's a disclaimer—the actress was in the middle of filming a wedding scene on the set of her hit Showtime dramedy, Shameless.
The former Metropolitan Opera singer portrays the wild oldest child and matriarch of the Gallagher clan, Fiona, in the successful cable show based around the musings of an alcoholic and his six children.
It appears Rossum was caught in the middle of a scene for the show's upcoming sixth season, which is set to debut in January 2016.
However, the timing of these wedding bells seems a bit peculiar considering Fiona is already married to character Gus Pfender. Is she headed for divorce? Who will she marry next? Clearly, this new photo poses more questions than answers.