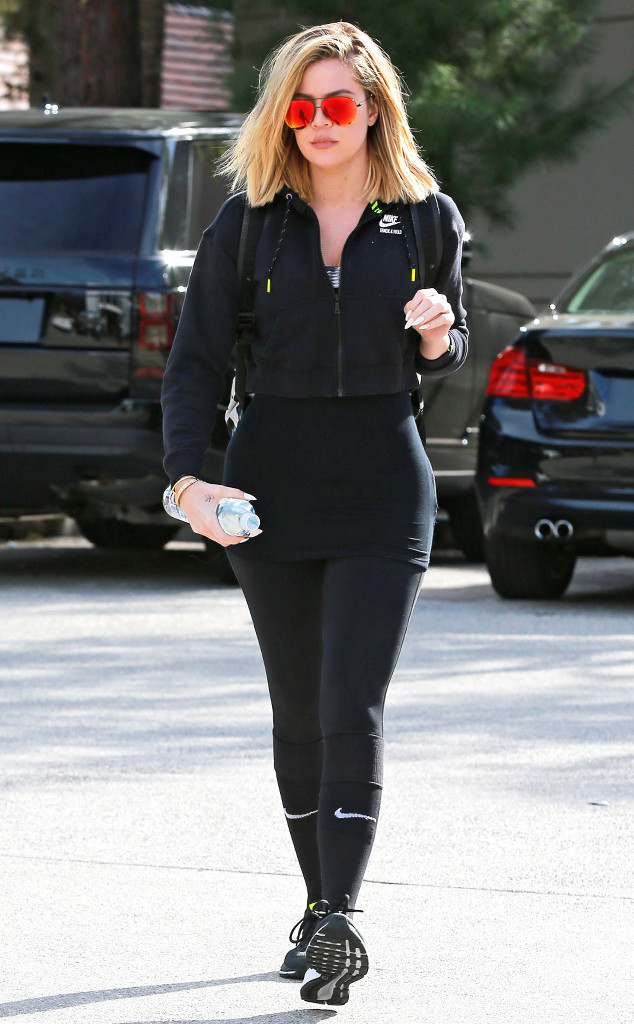 4CRNS/FAMEFLYNET PICTURES
Khloe Kardashian is staying true to her vow.
The E! star, who recently shared that she was going to get back on her workout kick after not hitting the gym for two months, proved that she wasn't blowing smoke. Khloe showed off her fit figure in her form-fitting, all black workout gear while heading to Equinox in Los Angeles for some sweaty fun.
Khloe also grabbed herself a smoothie and snack to enjoy post-workout.
The 31-year-old Keeping Up With the Kardashians star posted on her Instagram page over the weekend showing herself showcasing a toned tummy in a black crop top and black and stone-wash-printed leggings.
"This picture was taken on September 27th. Not that long ago, right?!?!" Khloe wrote. "I have not worked out since the beginning of October due to a slew of reasons. It's crazy, how just in that short amount of time how your body can change."