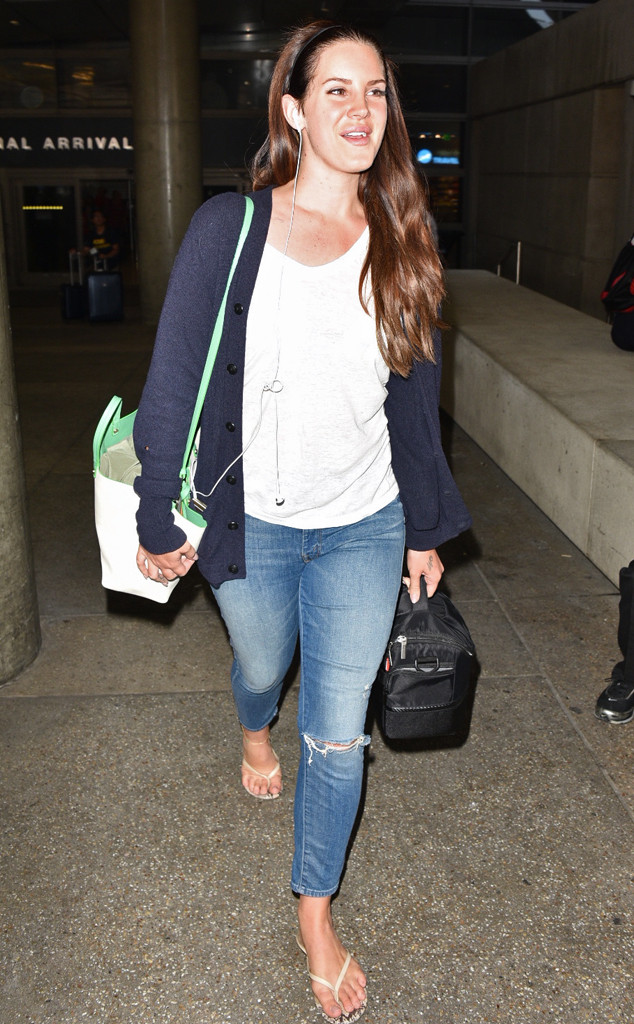 MONEY$HOT/Splash News
Now this is terrifying.
One of Lana Del Rey's many fans has been arrested after a construction worker discovered him camping out in her Malibu, Calif., home's garage, E! News confirms. The 30-year-old "Summertime Sadness" singer's house is under construction, but Lost Hills detectives tell us that the performer was neither threatened nor confronted by the stranger. The suspect fled the scene before police arrived, but he left behind "paperwork with ramblings of his infatuation" of the singer and a laptop that they used to track him down.
According to police, the man believed he had a "spiritual connection" to the "Born to Die" songstress.
"Based on ramblings in his notes, he was clearly infatuated with Lana," the detective for Lost Hills police tells us.
Fortunately police located the man in question at a Starbucks in Santa Monica, Calif., and describe him as 19-year-old Zachary Self. He is being held on $150,000 bail.
E! News has reached out to Lana's rep for comment.