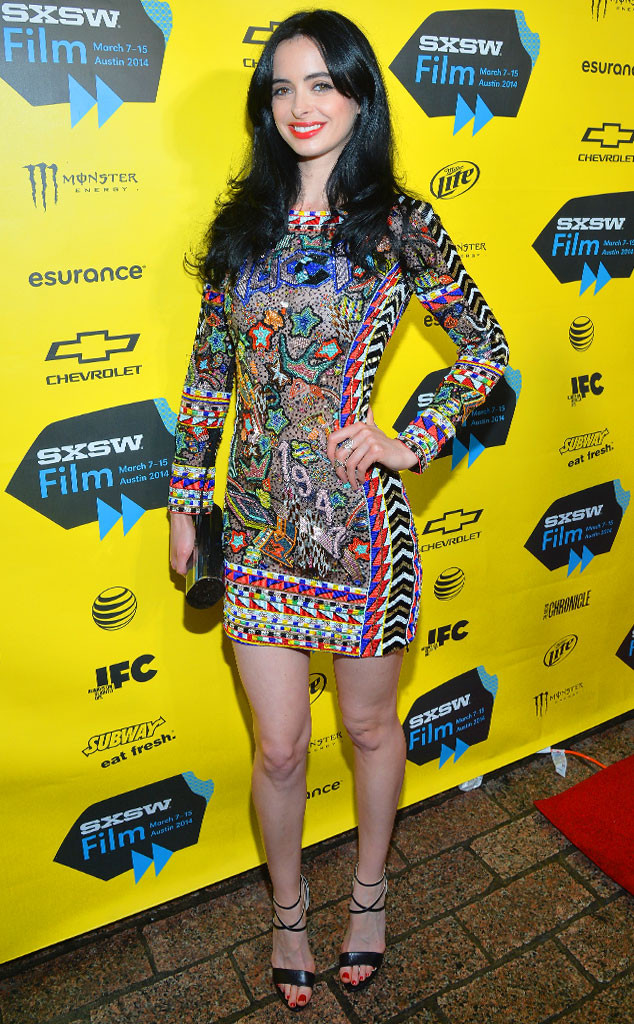 Michael Buckner/Getty Images for SXSW
Krysten Ritter wants all the little kids to know that even the prettiest of people went through an awkward phase…using herself as the prime example.
The gorgeous Defenders actress took to Twitter to share a hilariously dorky throwback of herself as a youngster, complete with chopped bangs, a turtleneck and oversized glasses.
She captioned the image perfectly: "It gets better kiddies!!!" LOL! Indeed, it does.
In fact, Ritter landed the titular character of what's bound to be your next Netflix obsession: Marvel's Jessica Jones. The series just dropped on Friday and is already taking viewers by storm, much thanks to Ritter's ability to play Jessica to perfection.