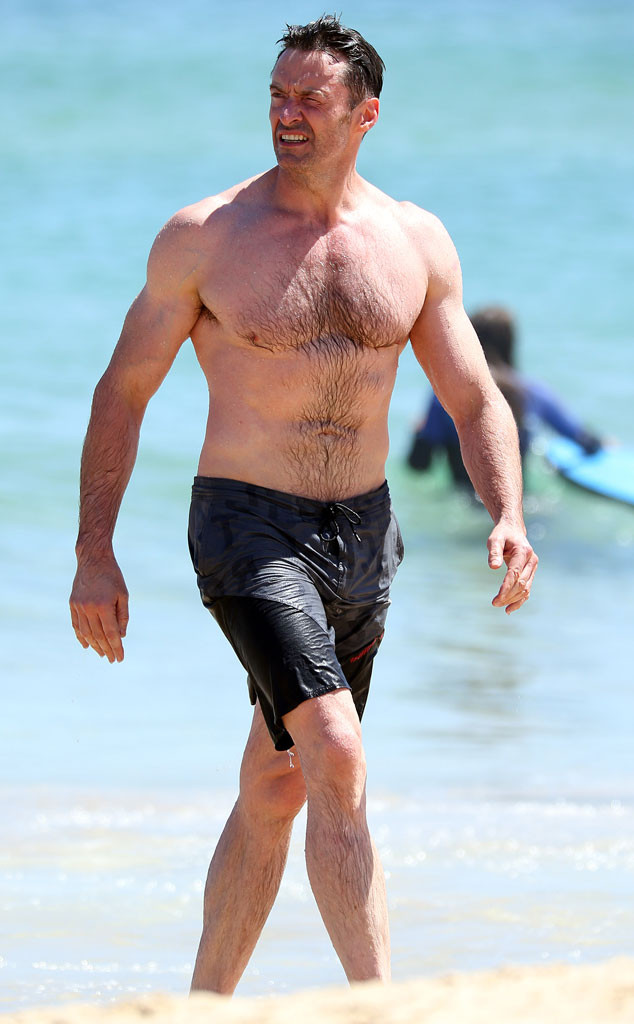 Coleman-Rayner
It's just two days after Thanksgiving weekend, and while most of us are attempting to cover up how much food we ate over the last five days, Hugh Jackman has absolutely nothing to hide!
The hunky 47-year-old actor showed off his six-pack abs and perfectly toned body while hitting Bondi Beach in Sydney on Monday. Wearing just a pair of grey and black swim trunks, Jackman looked in tip-top shape as he took a dip in the ocean, diving in and out of waves.
The actor arrived in Sydney on Saturday with his wife Debbie Lee-Furness and daughter Ava ahead of his upcoming show, Broadway to Oz—a production that tells the story of Jackman's life from the outback of Australia to mega Hollywood stardom.