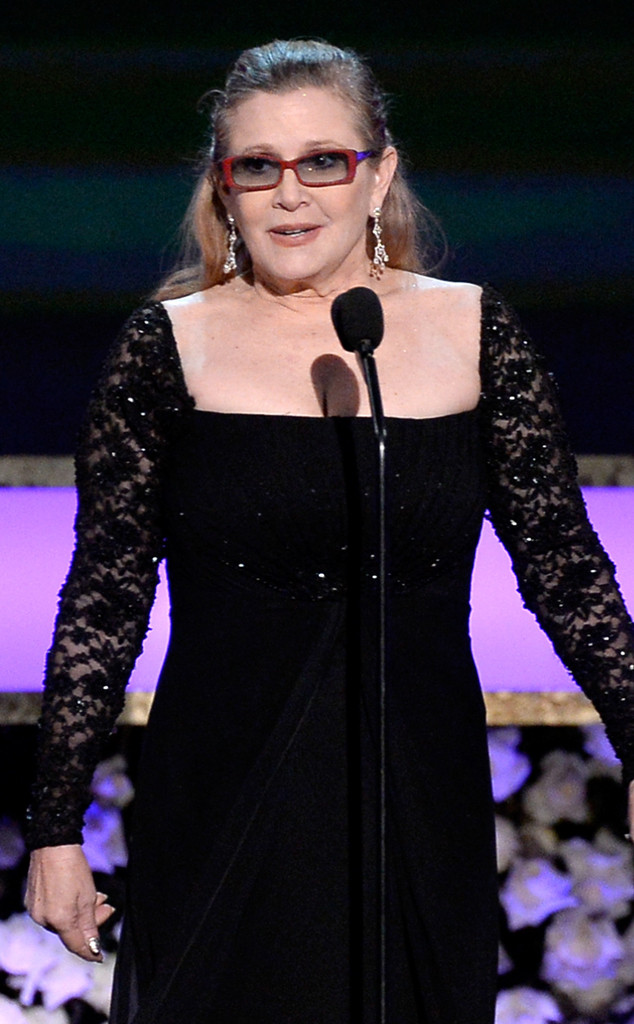 Kevork Djansezian/Getty Images
More than three decades since she last donned Princess Leia's gilded bikini, Carrie Fisher is revealing how she was forced to lose weight to replay the role that shot her to fame.
The 59-year-old offered fresh commentary on an age-old issue for women in Hollywood—slimmer and younger is still the expectation.
"They don't want to hire all of me – only about three-quarters!" Fisher told Good Housekeeping U.K. "Nothing changes. It's an appearance-driven thing. I'm in a business where the only thing that matters is weight and appearance. That is so messed up. They might as well say get younger, because that's how easy it is."
The actress, who is set to reprise her iconic role of Princess Leia in the latest installment of the sci-fi franchise, Star Wars: The Force Awakens, admitted the process of weight loss is a far cry from any kind of television magic.
"I did it the same way everybody has to—don't eat and exercise more! There is no other way to do it," she admitted. "I have a harder time eating properly than I do exercising. It's easier for me to add an activity than to deny myself something."