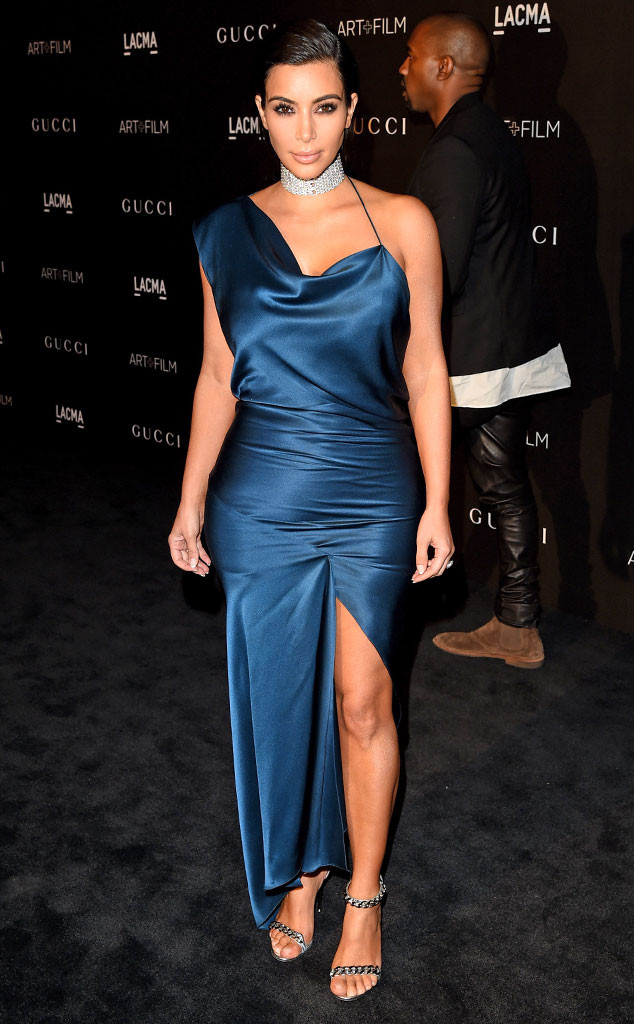 Jason Merritt/Getty Images for LACMA
Kim Kardashian knows how to silence the haters.
The pregnant E! star is nearing the very end of her pregnancy, so she's most likely resting up for the arrival of her second bundle of joy. But in the latest episode of Keeping Up With the Kardashians, Kim traveled to Paris "for fashion and food!!!!" As the episode aired Kim continuously tweeted to her dolls, but one Twitter troll ended the fun when she tweeted, "@KimKardashian al u think about is food fat bitch."
Kanye West's wife wasn't going to let that snarky comment get in the way of her fun. Instead, she shut down the troll with one word: "Yup!" she replied. Now that's how to take the haters down! Kim's response caught the eye of Girl Meets World star Rowan Blanchard, who gave the reality TV star major props.
The 14-year-old Disney darling screengrabbed Kim's interaction with the Twitter user and posted it to her own Instagram. "A prime moment in our history," Blanchard captioned the pic. She also retweeted Kim's response on her own Twitter profile.