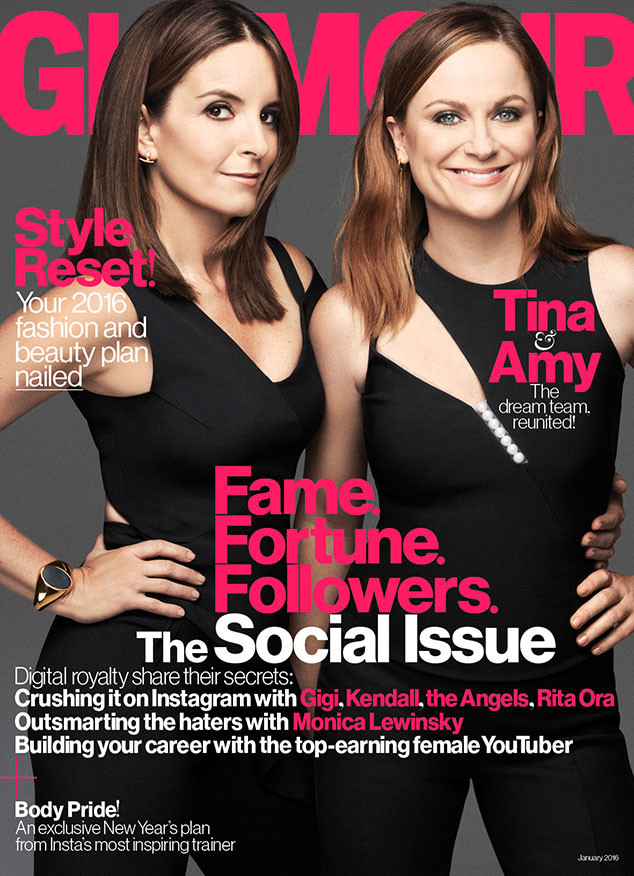 Steven Pan
Tina Fey and Amy Poehler will forever be the two names you think of when you hear the term "Hollywood friendship."
The Saturday Night Live alumni have been BFFs for about 20 years, and their relationship continues to flourish both in and out of the spotlight. Whether they're promoting their new movie, Sisters, or hosting the Golden Globes together, this is a friendship that will definitely stand the test of time. But what's their secret?
"We don't see each other very often," Fey jokes in Glamour's January social media issue.
"That's right," Poehler adds. "It's like a good marriage. My mom always says it's very important to have people in your life who knew you when. The older you get, the more you treasure that idea of someone knowing your family and where you came from, and being around during these times and these times. Tina and I, we don't have any sisters. So we've rented them."
Having gone through career highs and lows together, both comediennes know each other's work inside and out, which is why when it comes to talking about their own accomplishments, they'd prefer to talk about each other's. Poehler gives Fey major kudos for transitioning from "captain" at SNL to creating her hit show, 30 Rock. Fey, on the other hand, still finds Poehler's Leslie Knope Parks and Recreation character inspiring, as well as Poehler's work with Smart Girls.