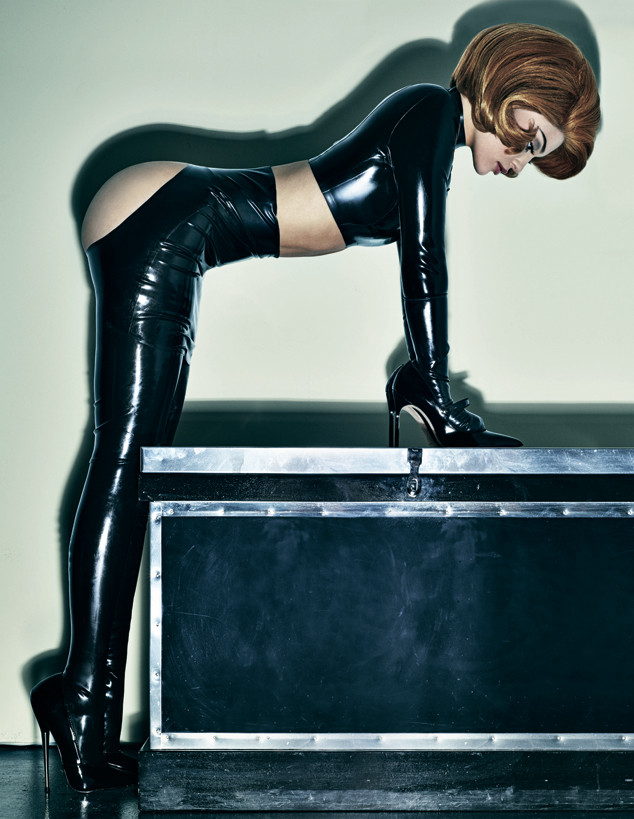 Steven Klein/Interview
Kylie Jenner could be getting an invitation by Christian Grey to join him in his red room.
The E! reality star is Interview magazine's new cover star—and the images by photographer Steven Klein could even get Fifty Shades of Grey to blush.
Let's get right to the most provocative shots—Kylie, 18, is shot from behind with her naked butt on full display in skintight black buttless latex chaps. She's wearing a matching long-sleeve crop top and black heels.
Remember her sister Kim Kardashian's sandy butt shot? Well, Kylie just gave her a run for her money.
In another photo, she's licking an ice cream cone while wearing latex gloves and a dominatrix cone bra.