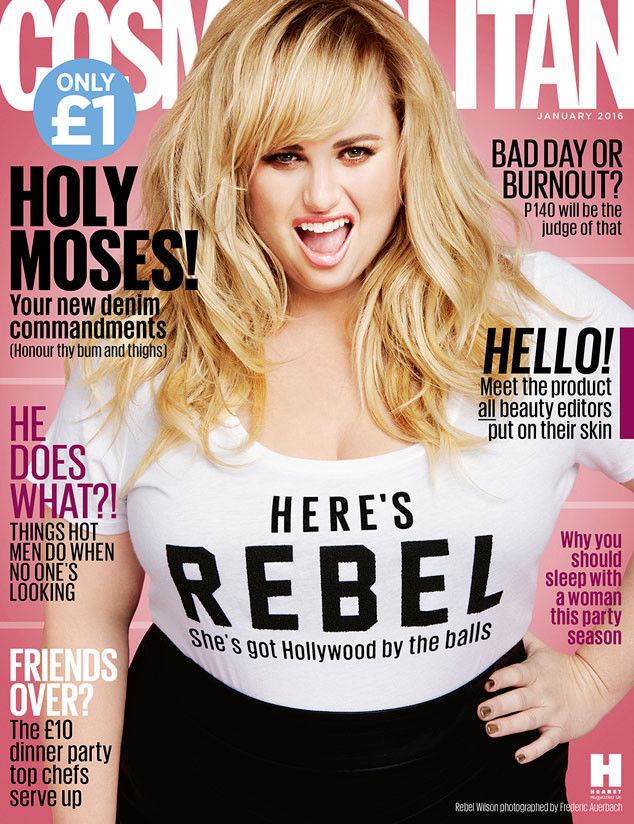 Cosmopolitan / Frederic Auerbach
Rebel Wilson really is the end-all and be-all. Or, since she's Cosmopolitan U.K.'s January 2016 cover girl, maybe she's the begin-all too.
The Pitch Perfect star has fittingly been named the magazine's Ultimate Woman of the Year, and she opened up to Cosmo recently about her career and how not looking like everybody else in Hollywood made her the star she is today.
"Being unique and different was a really good thing," the Australian actress explained. "When I walked into my agent's office for the first time, they looked at me and said, 'Wow, we have nobody on our books like you.' And they signed me on my second day here."