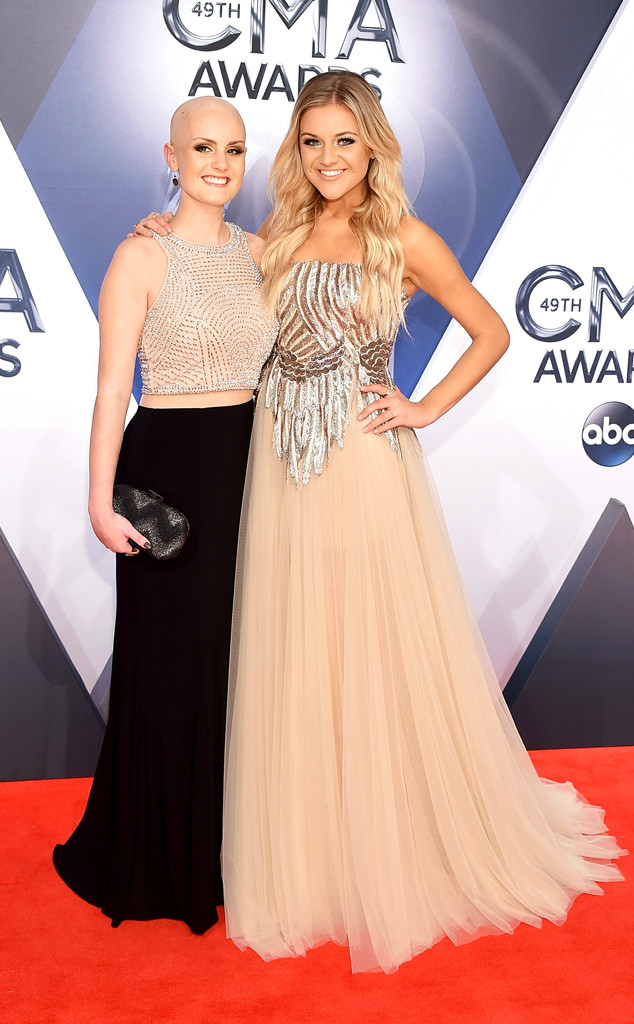 Michael Loccisano/Getty Images
Now this is how you rock the red carpet!
Kelsea Ballerini was more than excited to attend the 2015 CMA Awards in Nashville Wednesday night. After all, she was nominated for New Artist of the Year and Female Vocalist of the Year.
But through all the excitement and suspense of attending a major award show, the 22-year-old wanted to do something special.
Knowing that she had an extra ticket, Ballerini decided to invite Allie Allen, a 17-year-old who is battling brain cancer, as her plus one.