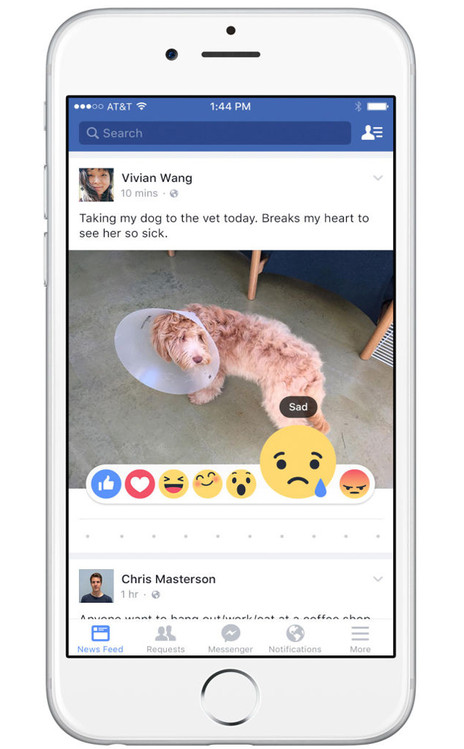 Facebook
Good news: Facebook's new feature that updates the "like" button has arrived!
Neutral news (we can't decide if it's good or bad yet): It's definitely not the thumbs down icon we were all expecting.
Facebook started testing what they are calling "Reactions," which are essentially emojis that users can use to express emotions beyond just "like."