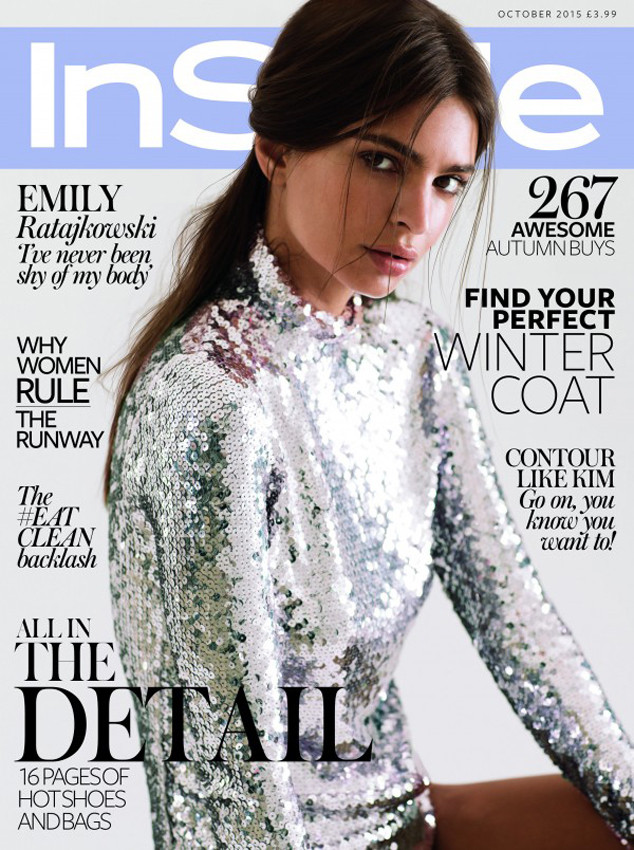 Photographs by Jenny Gage and Tom Betterton for British InStyle
Emily Ratajkowski is so over "Blurred Lines," Robin Thicke's popular NSFW music video that made her famous, according to a new interview in InStyle UK.
While the song has often been criticized over its sexually suggestive lyrics, it was a summer 2013 hit and both unrated and less racy versions of the clip have been watched millions of times. The 24-year-old British actress and two other fellow models, Elle Evans and Jessi M'Bengue, appear topless, wearing skimpy nude underwear.
"I wasn't into the idea at all at first," Ratajkowski told InStyle UK, which features her on the cover of its October 2015 issue, now on sale. "I think I came off as a bit annoyed in the video."
"Now, it's the bane of my existence," she said. "When anyone comes up to me about 'Blurred Lines,' I'm like, 'Are we seriously talking about a video from three years ago?'"