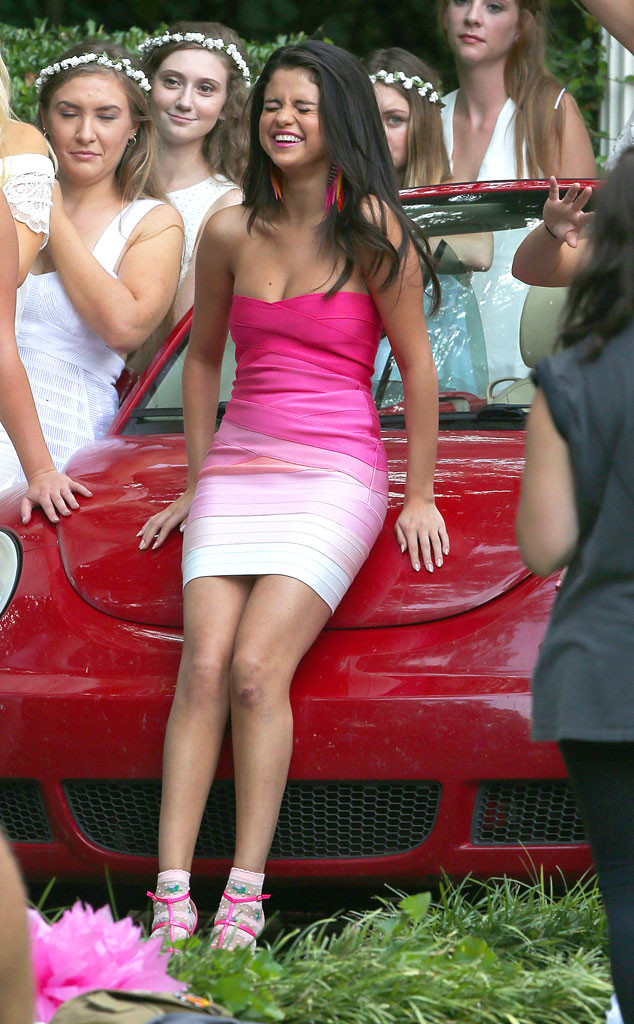 Turgeon / Splash News
Hey y'all, it's Neighbors 2 time already!
Can you believe it? It feels like only yesterday we were watching Seth Rogentry to do mushrooms with college kids and Zac Efron have a maybe-real coke-fueled fight on the big screen, and now the cast is already reuniting for the sequel. The whole gang (Seth, Zac, Rose Byrne) is back for Sorority Rising, joined this time by Chloe Grace Moretz and one very special guest pictured above.
That's right, ladies and gentlemen, you are looking at none other than Selena Gomez filming scenes on the Atlanta set. Which means...Selena Gomez has joined the cast of Neighbors 2. It was a sneaky move, what with her not getting an announcement and all, but we are far too sly to fall for production's trick. Or rather, the paparazzi stalking Zac on set are too sly to fall for production's trick.
But either way, the secret is out. The studio is keeping the plot of the sequel under wraps (very tight wraps), and no details have been released on anything, really. But we are master detectives, and we have compiled all the clues at our disposal to get to the bottom of this mystery once and for all. Follow along as we crack the case of Selena.