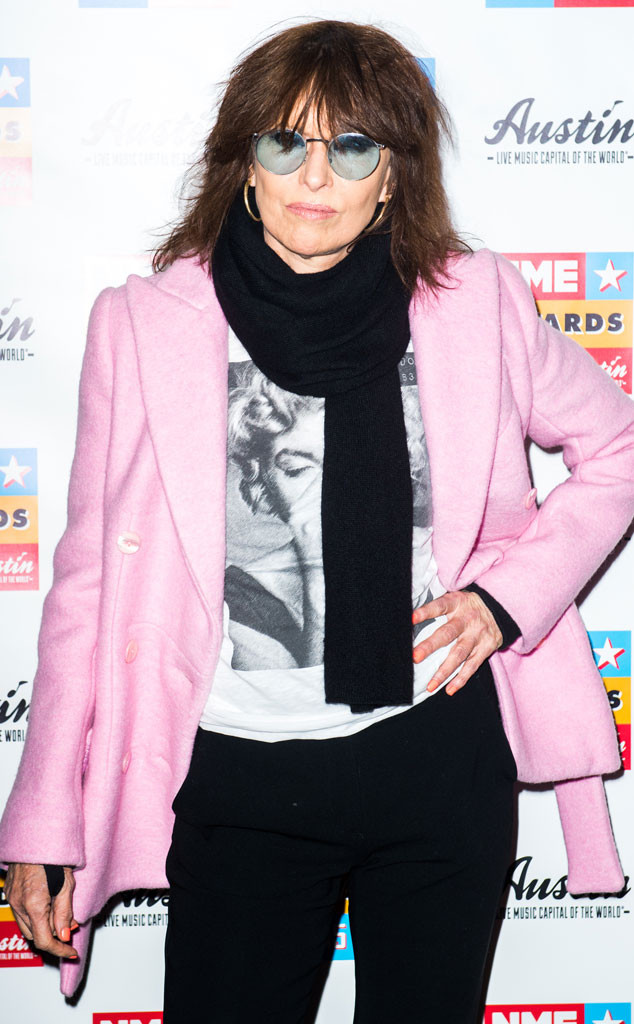 Samir Hussein/WireImage
The Pretenders singer Chrissie Hynde is getting slammed for remarks she made about rape in an interview with the Sunday Times.
The 63-year-old opened up to the publication about her own sexual assault when she was 21, but suggested that women are to blame for getting raped. "You know if you don't want to entice a rapist, don't wear high heels so you can't run from him," she told the Times. She also said she takes "full responsibility" for what happened to her four decades ago.
"If I'm walking around in my underwear and I'm drunk. Who else's fault can it be?" she asked. "Technically speaking, however you want to look at it, this was all my doing and I take full responsibility," she said, also adding that she was high on drugs at the time.
Hynde recalled how she was forced to perform sexual acts on members of an Ohio motorcycle gang who had promised to take her to a party but instead brought her to an abandoned house.