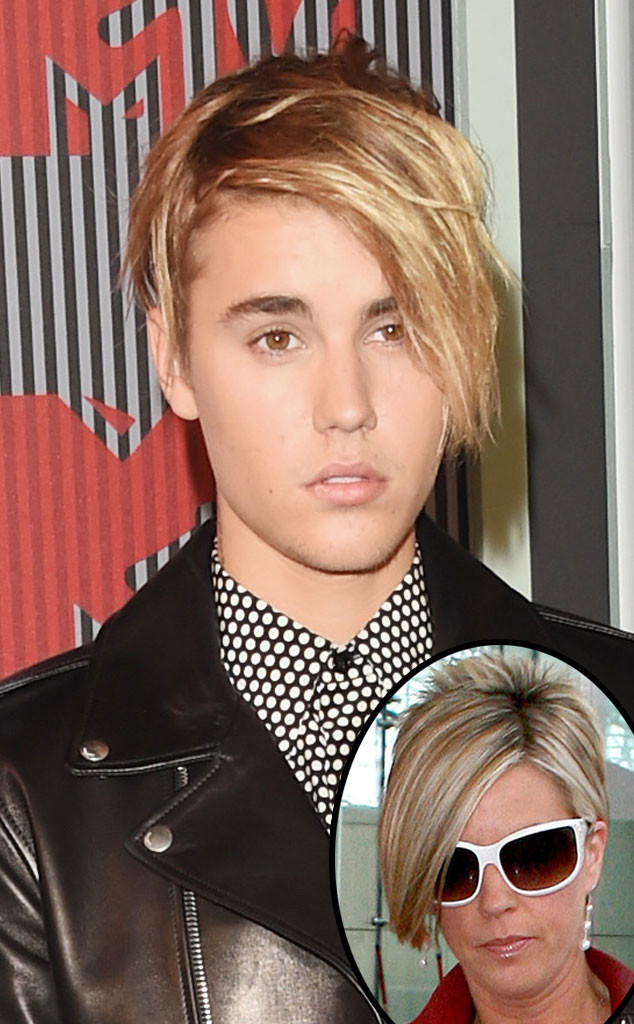 Jason Merritt/Getty Images; INF Photo
Well, this looks familiar.
Are we the only ones getting Kate Gosselin circa 2008 from Justin Bieber's new 'do? (No, no we're not.) The singer stepped out for the 2015 MTV VMAs rocking a slick blond comb-over that immediately gave us Kate Plus 8 vibes, although the hair-in-face look also reminds us of (aw) a younger Justin. And Australian bombshell Ruby Rose. And Ellen DeGeneres. But we digress.
The singer hasn't been this blond in a while, although it's not the lightest he's gone: Back in December, Justin went full-on platinum. (Hey, it looked good!)