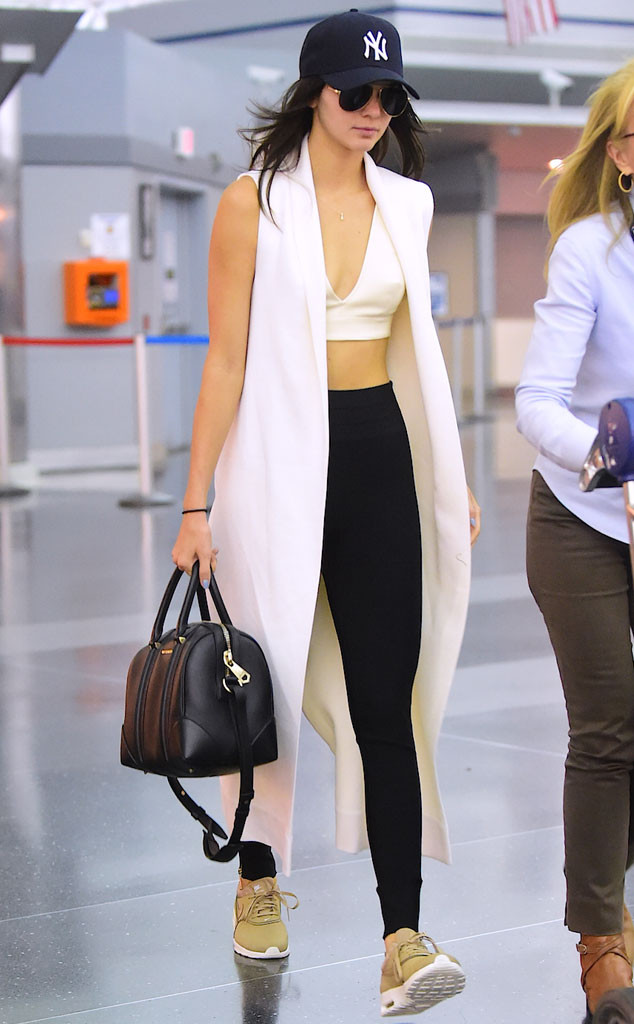 Splash News
Kendall Jenner sported a chic and, well, sporty look while traveling to New York City on Saturday.
The 19-year-old Keeping Up With the Kardashians star and model was spotted at Los Angeles International Airport and at JFK International Airport wearing a cleavage-baring House of CB's Emmanuela crop top, paired with a long, full-length, matching vest, high-waist black leggings and tan sneakers. She paired the look with a navy New York Yankees baseball cap and sunglasses.
She did not detail the purpose of her trip or comment otherwise. Kendall, like many members of her famous family, jets off to New York often on business.