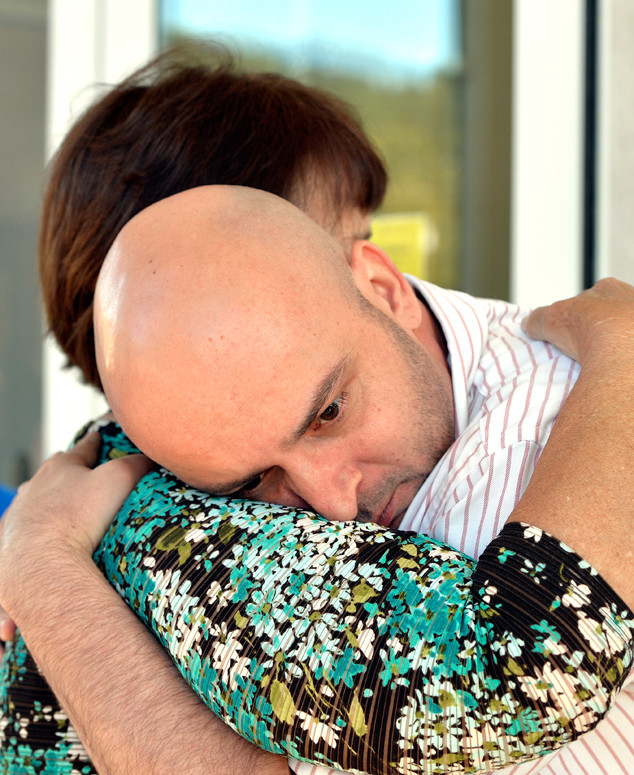 AP Photo/Timothy D. Easley
James Yates and William Smith Jr. just want to get married, but clerks at the Rowan County Courthouse in Kentucky denied them a license for the third time in recent weeks.
A couple for nearly a decade, Yates and Smith told USA Today that they wouldn't give up, given it's now their Constitutional right to get married. "It's just making us want to press more," Yates said. "[Rowan County Clerk Kim Davis] can't get away with this because it will open the door for so many other rights to be just thrown away."
Yates and Smith aren't the only couple in Rowan County to have been denied a license. Davis has been refusing to issue licenses to all same-sex couples since the Supreme Court made its ruling two months ago. There are a handful of other couples still waiting to receive licenses, but the 6th U.S. Circuit Court of Appeals declined to stay an injunction against Davis, according to the newspaper.
"They don't like gays, and they don't want them to get married," he said outside the courthouse. "And they will burn the earth and not let straight people in Rowan County get married either."