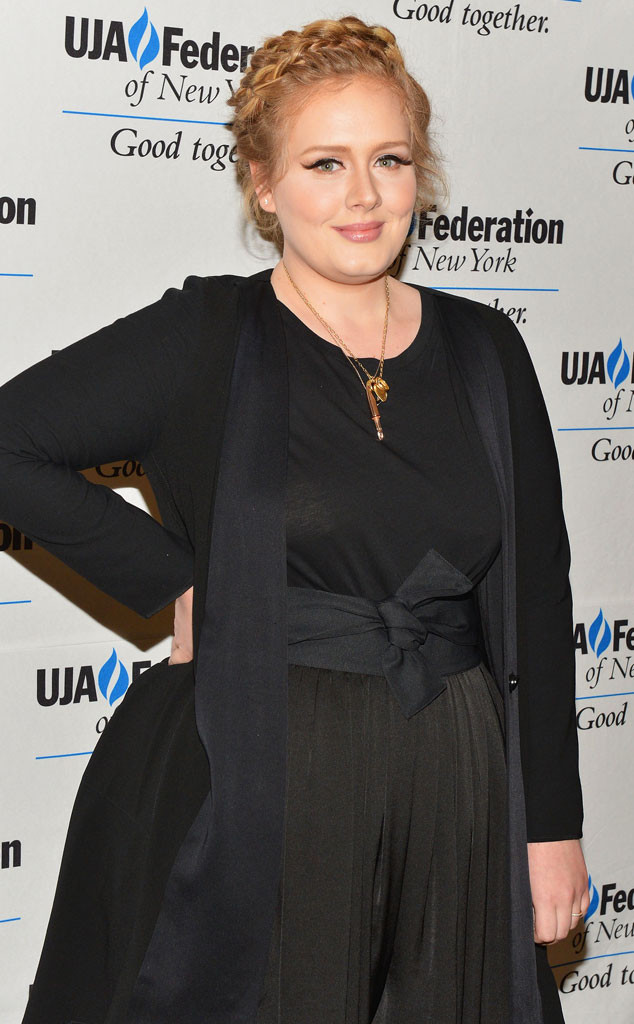 Slaven Vlasic/Getty Images
Rumor has it Adele will release new music soon...finally...after more than four years!
The 27-year-old notoriously private "Rolling in the Deep" singer last released an album in 2011, the Grammy-winning 21, which had followed her debut major record, 19. Billboard is reporting that her record label, XL Recordings, plans to release her third album this November. Her rep had no comment.
In May 2014, before her 26th birthday, Adele posted a makeup-free selfie, saying, "Bye bye 25 ... See you again later in the year x," prompting fans to speculate that she planned to release a new album during the next few months titled 25, continuing the tradition of naming her records after years of her life.
In a October 2014, an annual financial report by her record label stated there would be no new release by Adele that year.