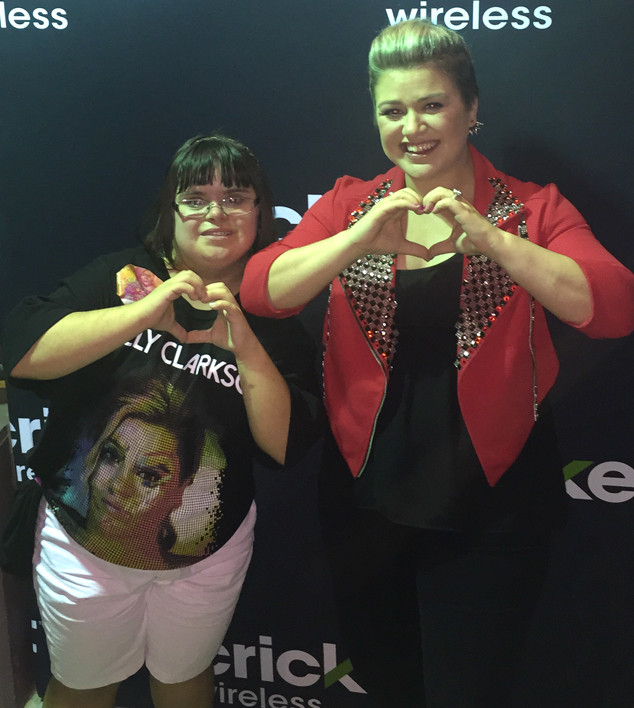 CAROLINA ELIAS JOOS
As if we needed another reason to love Kelly Clarkson.
The 33-year-old singer, who is pregnant with her second child, had a meet and greet with a fan with Down Syndrome after her concert in Phoenix, Ariz., where their heartwarming encounter touched everyone who witnessed the special moment.
Carolina Elias Joos tells E! News that she attended Clarkson's show with her sister, 19-year-old Angelica Elias, who has Down Syndrome. When it was Angelica's turn to meet Kelly, Joos says her sibling gave the singer a big hug before saying "hi baby" to Kelly's belly.
"That's the baby in there! Say hi!" Clarkson replied, at which point Angelica blew her baby bump a kiss. Too cute!