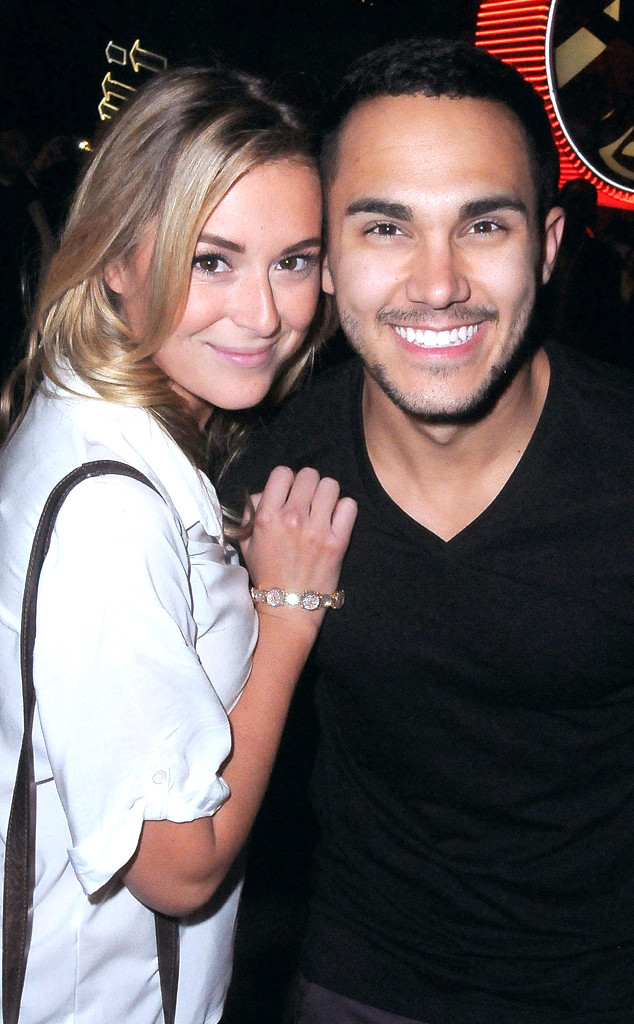 Barry King/FilmMagic
The couple that dancers together stays together!
For the first time in 21 seasons, Dancing With the Stars is pitting husband vs. wife in the ballroom! A source exclusively tell E! News that Alexa Vega and husband Carlos Pena are set to join the cast of the upcoming season, premiering on Sept. 14. (ABC does not comment on casting rumors.)
The Spy Kids star, who turned 27 today (Happy Birthday!) and the Big Time Rush singer tied the knot back in January 2014, in an intimate ceremony in Puerto Vallarta, Mexico. Vega and Pena, who both now use the last name PenaVega on social media (Too. Cute.), began dating in 2012, and we're excited to see how the longtime couple handles becoming competitors!
Vega, who is also known for her role in Machete Kills, and Pena, who is set to play Kenickie in Fox's highly anticipated Grease: Live, are the ABC reality hit's first married couple to compete against each other. (Former pro-turned-judge Julianne Hough competed with then-boyfriend Chuck Wicks in season eight.)