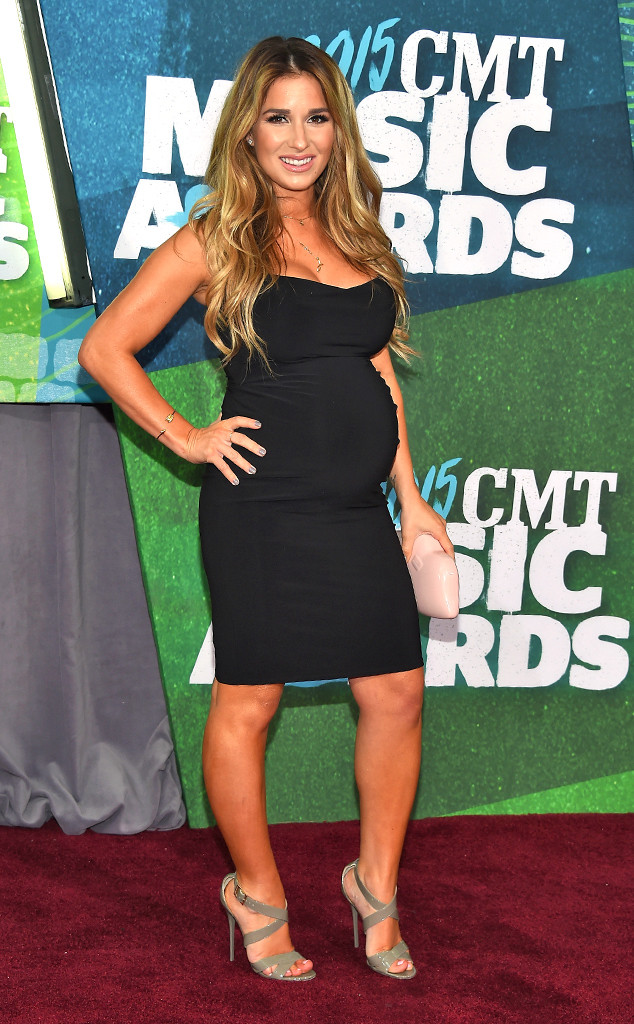 Larry Busacca/Getty Images
Introducing our newest celebrity blogger, Jessie James Decker!
The country singer and reality star is getting ready for baby No. 2 with her NFL star husband Eric Decker. Lucky for us, she's opening up about all of the changes coming her way for her growing family in exclusive blog posts for E! News.
As she prepares for the arrival of her son, take a look at how the "Lights Down Low" artist is adjusting to life as a soon-to-be mother of two.
Even before I was ever pregnant with Vivianne or my future son, I always knew that pregnancy cravings would be a thing. You see it in movies and in TV shows—women craving pickles and watermelon at the oddest of hours. Well, as I talked about in my last blog, both of my pregnancies have been very different in every way imaginable! Even my cravings are different these days.
I mentioned when I was pregnant with Vivi I craved anything that would make a woman gain a ton of weight. I wanted (and ate!) ice cream and French fries all the time and couldn't get enough. No wonder I gained so much weight with Vivi! This time around, fortunately, my cravings are much tamer.